Hurry, This Deal Ends Soon!
00

Days

00

Hours

00

Minutes

00

Seconds
We're Sorry You Missed This Sale
We're a small, family-owned company, so we're always delighted when we can offer discounts like this. If you'd like to be notified about our next sale, please sign up for our mailing list and we'll let you know about all upcoming discounts and sales.
"This nighttime duo has really transformed my skin. Seriously, my skin looks amazing. "
-Jenny Johnson
BirchTech Hybrid 
YOUR ENTIRE NIGHTTIME ROUTINE IN ONE BOTTLE
Firm up sagging skin while reducing fine lines and wrinkles.
Smoothen, soften and hydrate your skin's surface
Fade age spots and hyperpigmentation
Brighten your skin for that wonderfully radiant glow
While keeping it protected, looking healthier & more vital every day
Thanks to our Potent Scandinavian Extracts & Unique No-Filler Birch Sap Base… You can now have the best skin of your life at any age with ONE quick & easy to use product.
Wild Blue Facial Elixir
YOUR 24 HOUR OIL
Gives a radiant, glowing complexion instantly 
Deep long-lasting hydration & protection from blue light & pollution
Stabilizes collagen to prevent breakdown
Works as a perfect protective, smooth canvas under makeup
Choose between neutral & a rose gold-infused shade - 24H use. 
Made of rare anthocyanin rich blueberries harvested deep in the Nordic forests you can expect this powerful oil to deliver hydration, protection and moisture to mature skin.  
This duo will last for 3 months = your skin investment is $23/month.
Wild Blue - A Nourishing Dream For Mature Skin
★★★★★
"I love the smell. It's like eating a delicious blueberry pie. I have used a lot of different skin oils, and this is one of the best oils I have ever used. It's light, feels wonderful on my skin, and gives a radiant glow that makes me feel like a million bucks. I just love it."
—Annelise Hagen., Wild Blue User 
Meet our newest addition: Wild Blue Elixir. Glowing, nourished, protected, radiant - and never dry - skin. That's what you can expect from Wild Blue. Made with rare Anthocyanin rich blueberries that only can be harvested 1-2 months/year, you can expect this powerful elixir to deliver. Simply massage a drop or two into the delicate skin on your face and neck and watch your skin become alive with a magical glow and long-lasting hydration and protection throughout the day and night.  Get it now for free as a special gift for the new year.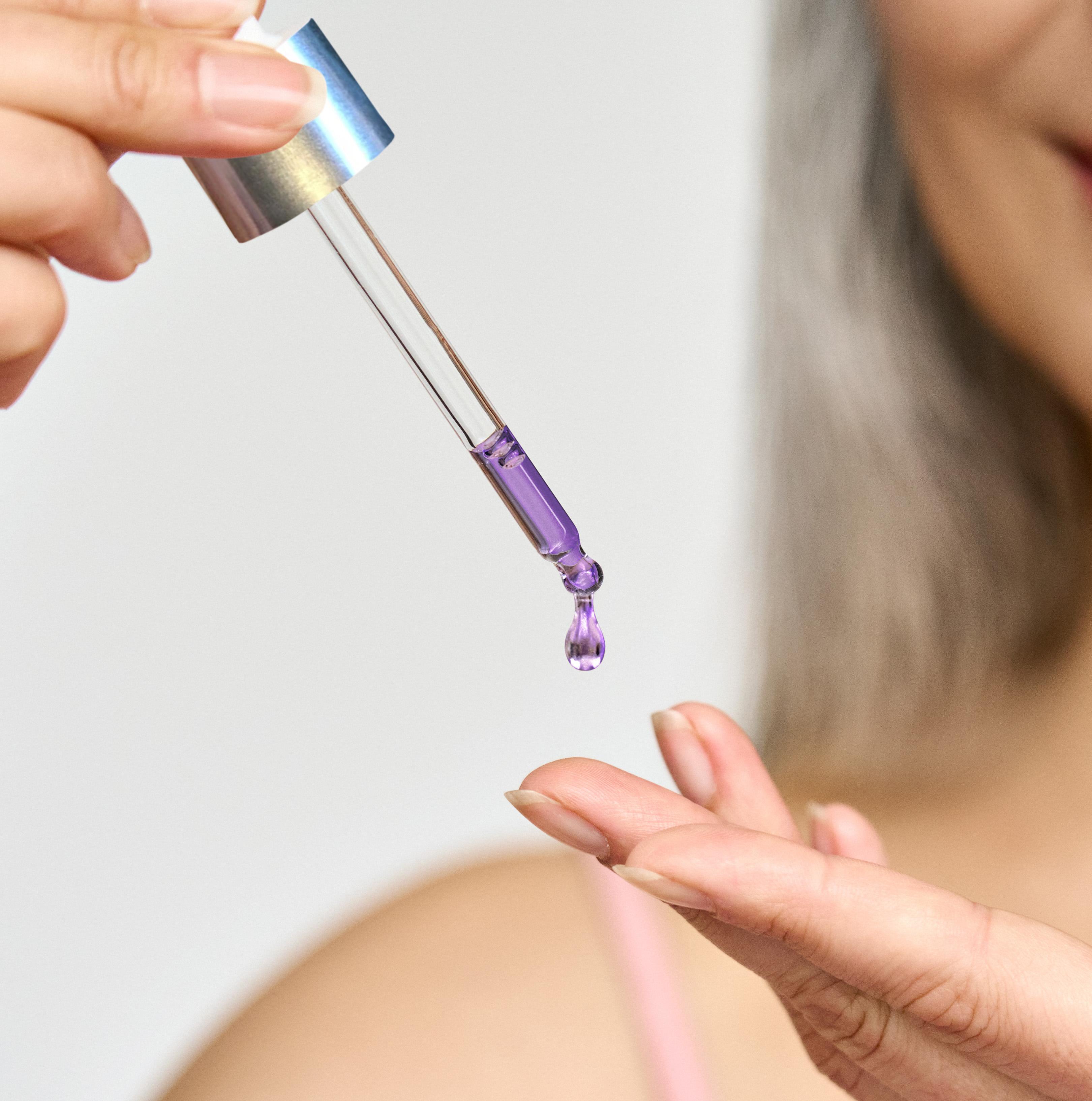 BirchTech Hybrid - All-in-one Customer Favorite
★★★★★
"It feels luxurious and wonderful on my skin! It has simplified my nighttime routine since I only need this instead of 5-6 products. Beyond making my skin look and feel smoother, this has helped firm and tighten the skin along my cheeks and jawline. Even my husband of 20 years noticed a difference." 
—Nancy W.., BirchTech Hybrid Customer
A real organic powerhouse. BirchTech Hybrid is made with the highest-quality Scandinavian extracts and actives. Every drop of this all-in-one formula infuses your skin with antioxidants, minerals, vitamins, fatty acids, and other skin-loving nutrients. Lightweight formula leaves your skin instantly radiant and healthy-looking. It's for a reason that this precious nighttime treatment has been called "a facial in a bottle." Try it on the delicate skin on your face and neck.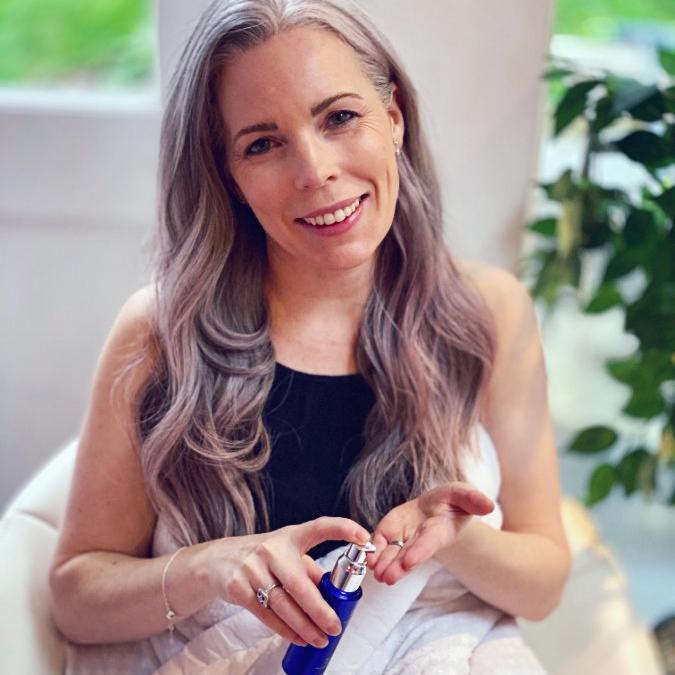 How to Use BirchTech Hybrid and Wild Blue Together
★★★★★

"Very silky smooth on my skin. BirchTech Hybrid and Wild Blue are the only things I can use on my face that actually works and make a difference. Both are fabulous products."
—Kathleen A
Even though BirchTech Hybrid is perfect to use on its own, when used together with our newest addition Wild Blue they will together deliver an even more concentrated dose of moisture, vitamins, fatty acids, and other nutrients to the deepest, most beneficial layers of your skin - so you can build your most glowing, beautiful skin from the inside out - with minimal effort of course. 
Wild Blue can be used both during the day & night.  However, to use both before bedtime start with applying BirchTech Hybrid. Apply 1-2 pumps evenly to your facial skin, neck, and decolletage. Give it a minute to dry. Then massage a couple of drops of Wild Blue into the same spots on your face, neck, and decolletage. Then sit back and enjoy the results. 
★★★★★
"I've been using Birchtech Hybrid for six months now. I can see significant improvements in my 69-year-old skin and I love it. I will never stop using it."
—Mary O., BirchTech Hybrid Customer
★★★★★
"Light luxury! I absolutely love Wild Blue. It's so light, non-greasy, and just gives my skin a radiant glow that lasts all day. Plus, you only need a drop or two."
—Laura K., Wild Blue Customer
FREE GIFT 
Get Wild Blue For Free With This Special Limited-time Deal 

Enjoy your free gift!
(Sale Ends: Wednesday morning or when we are out of stock)