Entering a new chapter after 50 calls for tailored wellness choices.
Your journey deserves nourishment that resonates with your body's unique needs.
Today, let's explore the world of supplements and delve into why choosing natural over synthetic aligns seamlessly with your radiant essence.
Navigating the Supplement Landscape: A Personalized Approach for You
As a woman over 50, your body's rhythm is distinctly yours. Opting for natural supplements offers a harmonious connection to your well-being.
Unlike synthetic counterparts, which your body may struggle to absorb effectively, natural supplements speak your body's language, enhancing your vitality in a profound way while effectively counteract harmful inflammation and neutralize free radical damage for lasting well-being.
The Downside of Synthetics: Why Your Body Prefers Raw, Unprocessed Nutrients
Synthetic vitamins and supplements, common in the market, pose challenges for your body's absorption. Unlike the easily recognizable structures of nutrients in whole unprocessed foods, synthetic versions may lack co-factors and co-nutrients crucial for optimal absorption.
The result? Your body might not utilize these synthetic forms as efficiently, leading to potential imbalances and toxic overloads.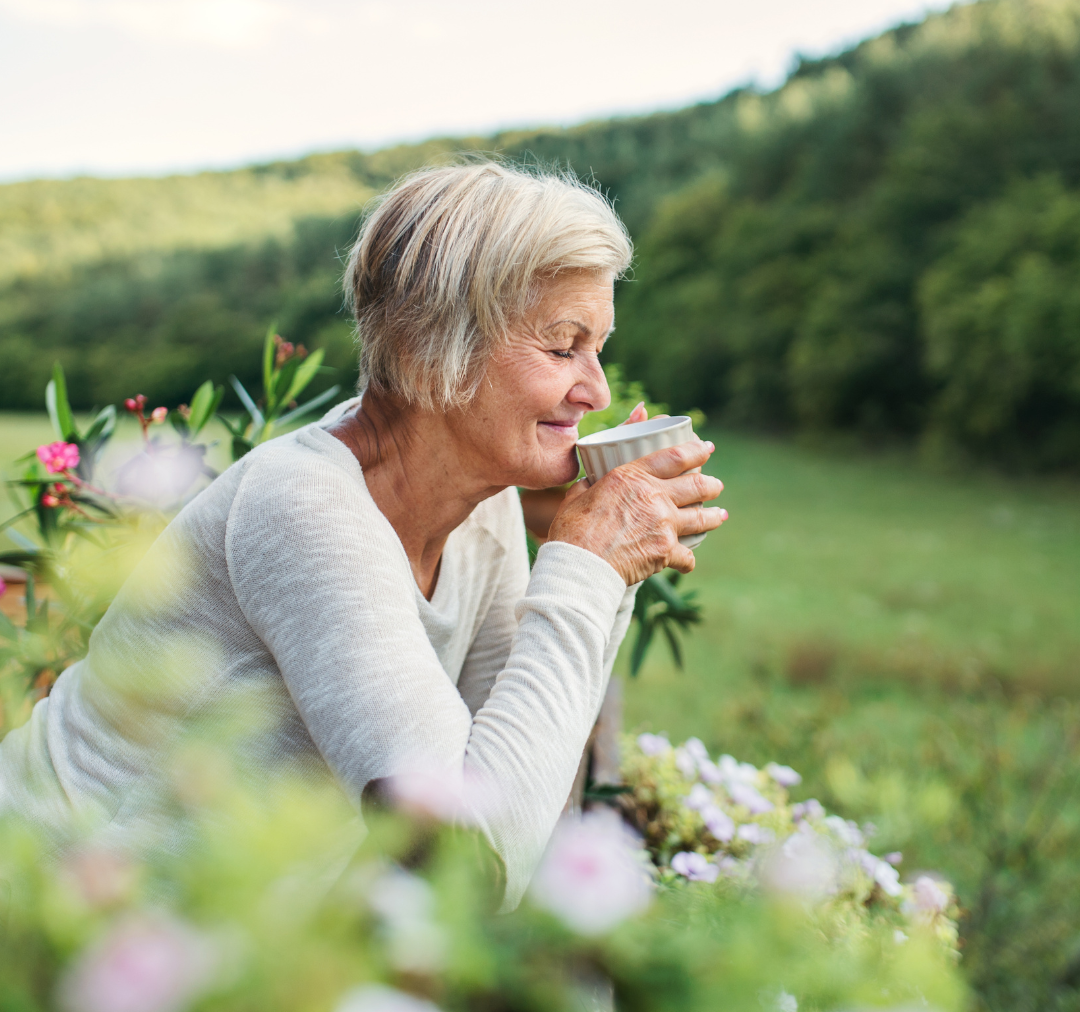 The Cellular Connection: How Natural Nutrients Speak Your Body's Language
Your cells thrive on the complexity of natural nutrients. Whole foods, untouched by processing, provide a symphony of compounds – vitamins, minerals, antioxidants – working in harmony.
This orchestration is often absent in synthetic supplements, limiting their ability to replicate the intricate dance of nutrients your body craves.
Additionally, synthetic or processed nutrients may pose a threat to your gut's natural microbiome, as they are often challenging to digest, potentially leading to bloating or other disruptions in your gut.
Why Taking a Supplement at all?
As we age, our bodies require additional nutrients for optimal cellular repair and to combat signs of premature aging like sagging skin, muscle loss, and hair thinning. Obtaining sufficient nutrients solely from food becomes challenging, particularly for women post-menopause. Embracing a holistic supplement ensures you receive the comprehensive nutrition essential for your well-being.
The Chaga Tincture: A Holistic Approach Tailored for Your Radiance
Discover the exceptional benefits of Chaga, a powerhouse among mushrooms, as it provides a natural alternative to synthetic beauty and health supplements. Sourced from raw, unprocessed origins, Chaga's remarkable bioavailability ensures your body absorbs all its potent nutrients effectively, combating inflammation, and safeguarding against premature aging
Chaga's allure extends beyond topical skincare. Traditionally revered in Sweden, this botanical marvel supports collagen production, a key factor in maintaining your skin's firmness and youthful glow. More than a supplement, Chaga becomes a timeless companion, an ode to your journey through the richness of life after 50.
Join the Chaga Tincture Waitlist: Elevate Your Wellness Journey in 2024
Why settle for ordinary supplements? Embrace the Chaga Tincture – a testament to your well-being.
Join our waitlist to embark on a transformative journey tailored exclusively for you. Your radiant evolution awaits.
By opting for the Chaga Tincture, you're not merely picking a supplement; you're embracing a commitment to prioritize your health naturally and holistically.
Let the waitlist be your initial step toward embracing the beauty and vitality that is uniquely yours in 2024. Sign up to our Waitlist below and embrace the beauty and vitality uniquely yours.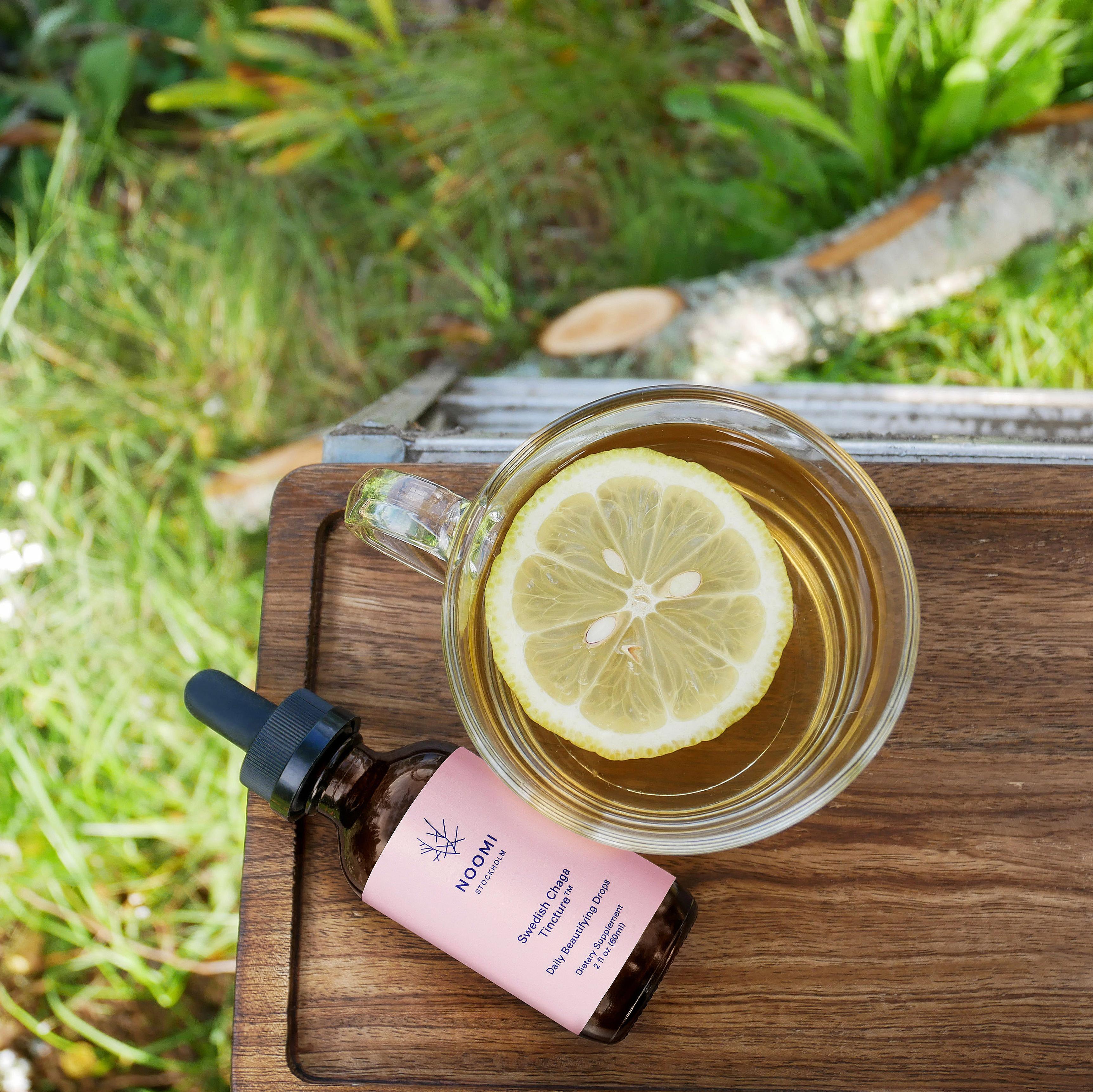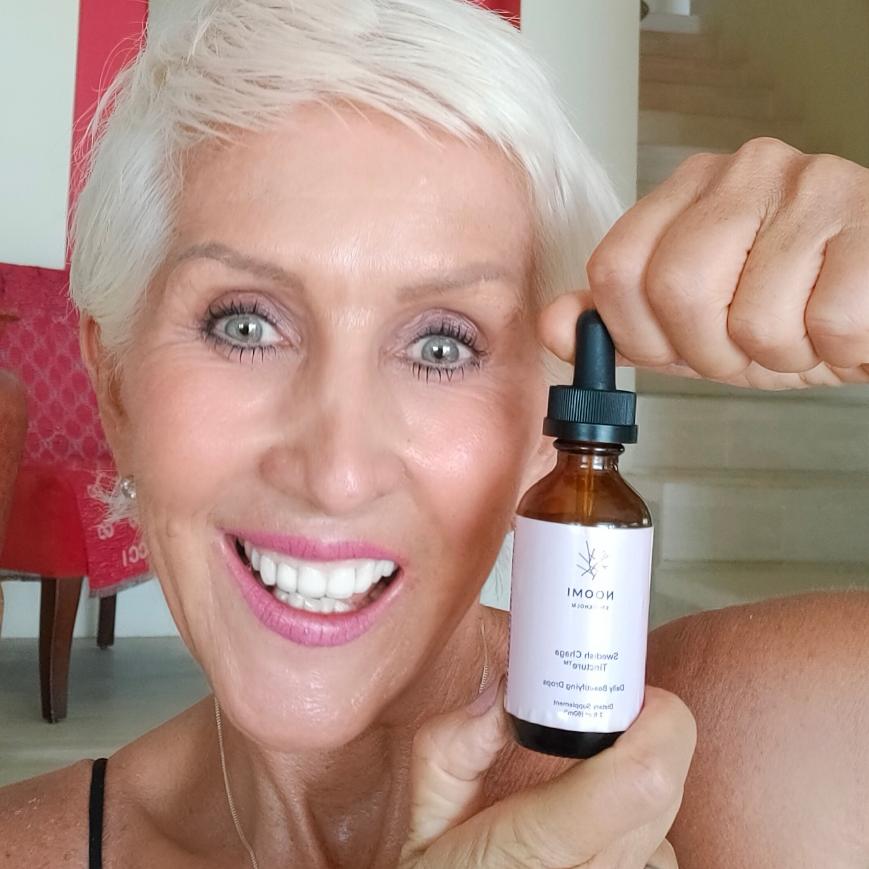 "Hi, I'm Sheila, 65, and a proud NOOMI ambassador. The Chaga Elixir is my go-to. Grown in Lappland, it's a gold star superfood promoting glowing skin, and overall vitality. Join me in prioritizing health with NOOMI's Chaga Elixir in 2024!"
Receive an email notification when our Chaga Elixir is back in stock (no purchase obligation). Secure your spot on the waitlist now, as we'll have limited quantities.