Premature Aging
The three main causes explained below and why traditional collagen supplements won't help
+ The Collagen Myth - Why Collagen Supplements Don't Work For Mature Women
These days, most women have heard of collagen supplements and its benefits for skin and hair, but what you may not be aware of is that you may have been misled about it's benefits.
What even is collagen? Collagen is a protein that the body produces. When we're young, collagen is what makes our skin look smooth, plump and wrinkle-free. It contributes significantly to all the trademark qualities of vitality, youth and glowing health. 
As we age, our collagen production naturally decreases, and our skin begins to show an increase of sagging, wrinkles and cellulite. Although this process is completely natural, the real issues comes with premature aging, which can accelerate our natural aging process with a 10-fold making us both feel and appear a lot older than our actual age.
So what has this to do with collagen and supplements? Premature aging causes a rapid loss of collagen levels and elasticity in our skin along with other issues like hyperpigmentation, sagging, wrinkles, weight gain, hair loss and mood swings.
There are three main causes to premature aging: = Chronic inflammation + Oxidative stress + Insulin resistance.
Simply put, these three processes break down collagen like nothing else, and the solution is simply not to replace the collagen with more collagen because it will do nothing to protect or reverse the effects of collagen degradation in your skin.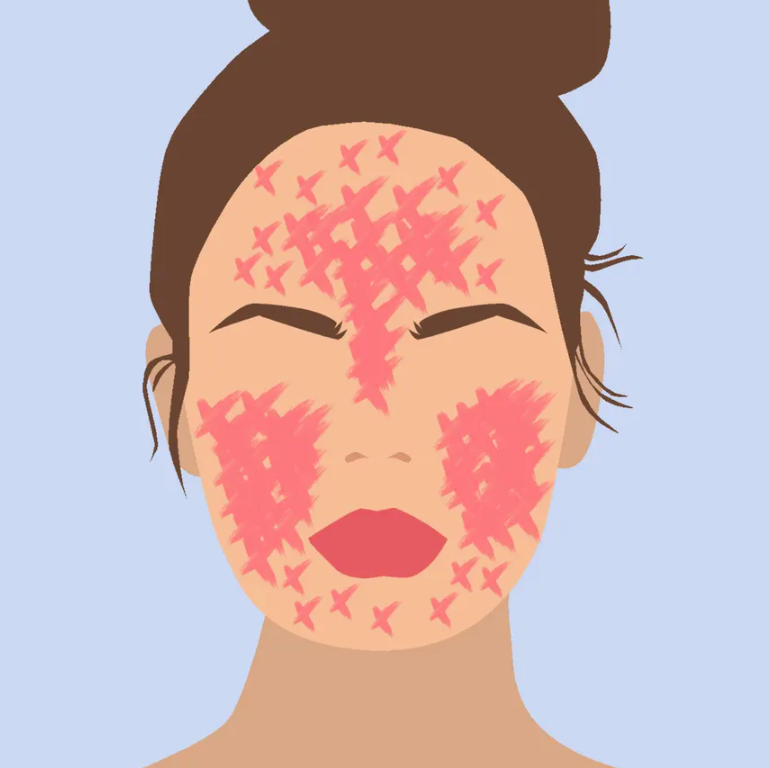 Chronic Inflammation:
Inflammation is in fact part of our natural healing process. When our bodies are faced with injury, illness or harmful toxins, our immune system will send inflammatory cells and other substances to defend themselves and jump-start our healing process.
This process is natural, chronic inflammation, on the other hand occurs when the body continuously sends out inflammatory cells and substances, even though there is no infection or injury. The signs of chronic inflammation are subtler, and will start to show physically over time. 
Causes: Diet high in added sugars, refined carbohydrates, processed foods, chronic stress, irregular sleep patterns. 
Symptoms: Dry, red and itchy skin, Joint stiffness, weight gain, digestive problems, anxiety.
Oxidative stress: 
On a cellular level, it's a constant battle between free radicals and antioxidants. A free radical is a molecule that is missing an electron, and it therefore becomes unstable and "incomplete". It will then become a threat to the other cells, as it tries to steal electrons to become whole. As it succeeds it starts a chain reaction, aka "oxidative stress".
Why is oxidative stress so bad? When free radicals are free to do what they want, the threads of DNA will eventually become damaged. In short, this process will shorten your precious telomeres (DNA sequences at the end of a chromosome). Healthy telomeres are crucial to looking younger and to avoid various diseases. Oxidative stress contributes to the damage of collagen and elastin fibers, thus loss of firmness and volume in the face and body is common.  
Causes: Occurs when there is an imbalance of free radicals and antioxidants in the body. Consuming foods high in sugars and processed food in general while not consuming enough antioxidant rich foods. 
Symptoms: Sagging skin on the face and body, fine lines and deep wrinkles, dull skin, early graying of hair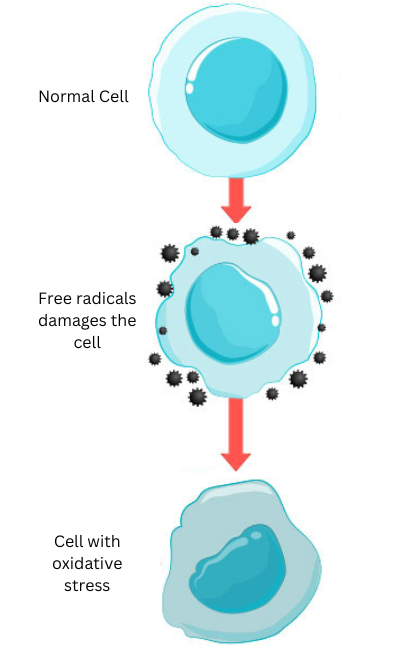 Insulin resistance:
Insulin resistance occurs when the cells in your muscles, body fat and liver start resisting or ignoring the signal that the hormone insulin is trying to send out, which is to grab glucose out of the bloodstream and put it into our cells. Too much glucose remaining in your bloodstream can cause pre-diabetes, which in turn can progress into full-blown type 2 diabetes. 
Causes: Physical inactivity, a diet of highly processed, high-carbohydrate foods. Excess body fat. 
Symptoms: Dry, cracked skin, uneven skin tone, hyperpigmentation issues, frequent urination, increased fat in the midsection, weight gain and hair loss
COLLAGEN CANNOT SIMPLY BE REPLACED TO PREVENT & REVERSE PREMATURE SKIN AGING
Now when we had a look at why premature aging happens, it's safe to say that one of the solutions to combat early signs of aging is consuming enough of antioxidants to counteract the effect of oxidative stress and inflammation - which then will counteract the damage on our collagen and elastin fibers which keeps your skin youthful and strong. 
We can simply not replace collagen with more collagen since the true cause of collagen damage is mainly oxidative stress and inflammation. Without addressing this first, even if the collagen simply could be replaced (which it can't) your body will keep breaking down the new collagen fibers, thus the toxic cycle never ends. 
The raw science is that a collagen supplement won't be collagen when it's absorbed. Your body won't have a clue that you ate collagen because it will be individual amino acids when it's absorbed in your body, thus literally not doing anything for your skin.
 ANTIOXIDANTS ARE THE TRUE COLLAGEN BOOSTERS
Antioxidants from raw, and unprocessed foods are the true collagen boosters for your skin. They will stop the chain processes of chronic oxidative stress and inflammation that breaks down the collagen and elastic fibers in your skin, thus maintaining firmness, volume and elasticity in your skin for longer.
Protect + Reverse. Antioxidants have been shown not only to slow down collagen degradation, but can also stimulate new and healthy collagen which results in a more youthful, plumper look.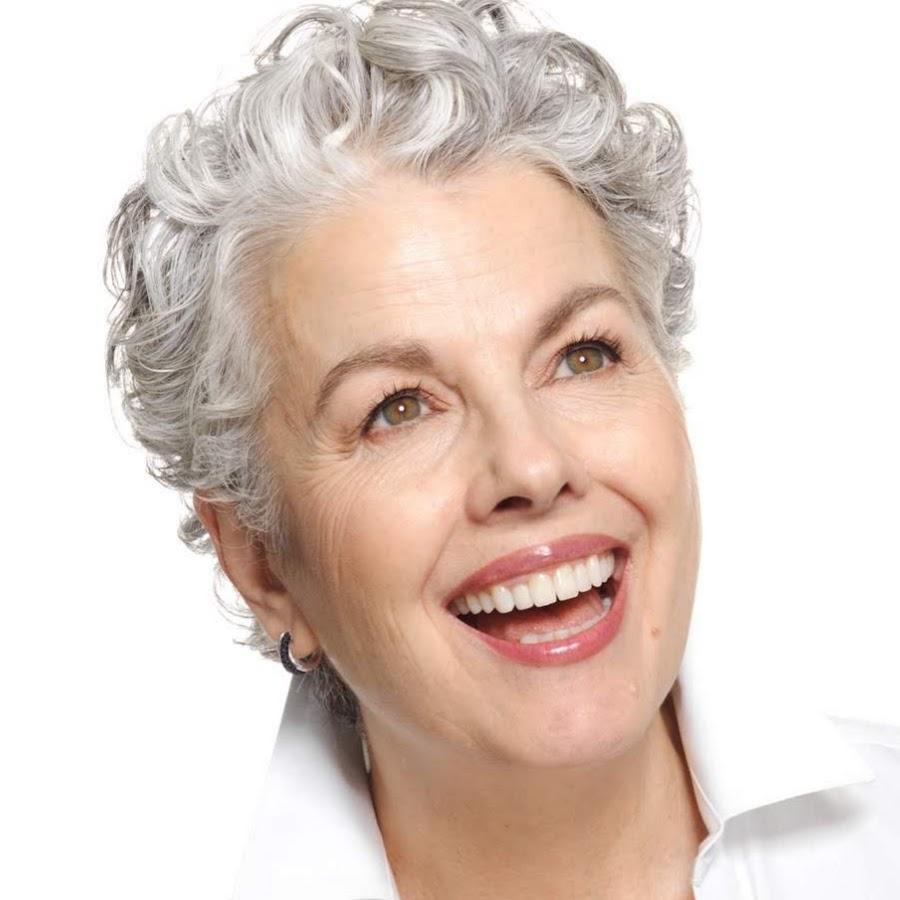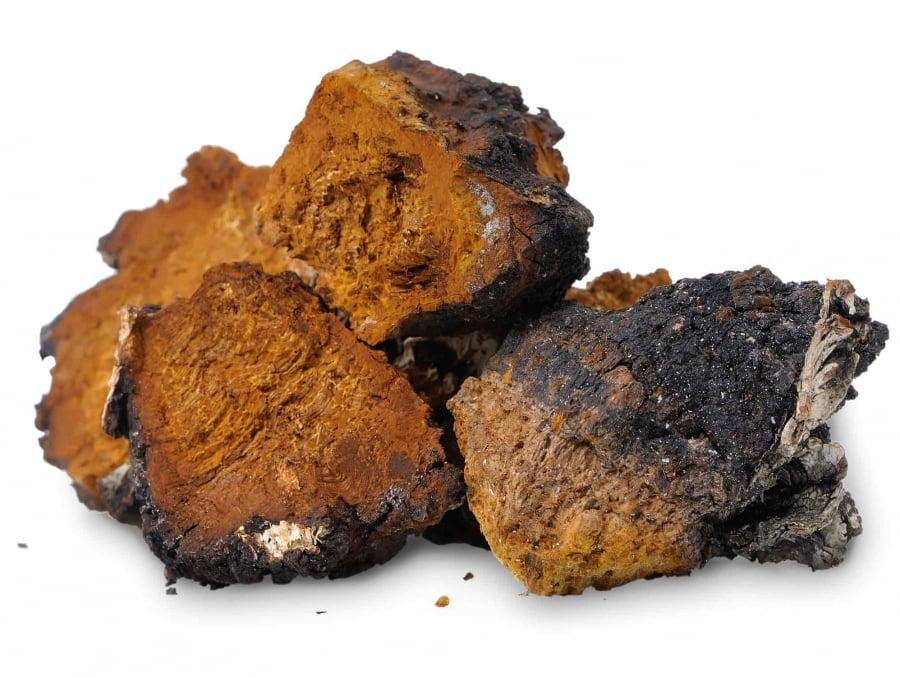 HOWEVER NOT ALL ANTIOXIDANTS ARE EQUAL
In order for the body to fully absorb the nutrients and antioxidants from foods and supplements, it must come from pure, preferably raw and unprocessed sources. Synthetic antioxidant supplements and vitamins can lead to digestive problems, toxic overload of the liver among other health problems and should therefore be avoided. 
Eating a healthy diet with clean, unprocessed foods high in protein, healthy fats and antioxidants are key to fight signs of aging. However most women do not get the adequate amount of nutrients they need as they age, thus supplementing with additional sources of raw antioxidants can be very beneficial.
CHAGA MUSHROOM - WHY IT'S THE OPTIMAL COLLAGEN BOOSTER 
Chaga has one of the highest ORAC scores (a measure of antioxidant potency),1300x the antioxidants of blueberries to compare and contains a high amount of beta-D'Glucans proven to have strong immune-boosting properties. Chaga is also packed with full-spectrum minerals, and naturally occurring vitamins to protect, hydrate, and strengthen your skin and tissues from the inside out.
Furthermore, Chaga is a natural and raw source of antioxidants and other important nutrients your body needs as you age. Chaga is a 100% natural superfood, and is therefore highly absorbable for your body unlike synthetic beauty and health supplements.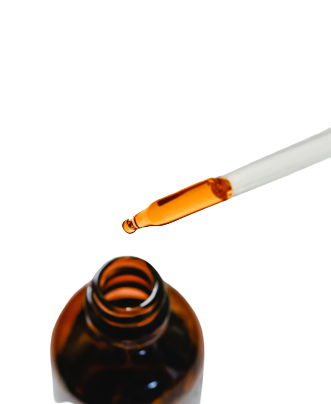 FIRM, SMOOTH AND GLOWING SKIN WITHOUT COMPROMISING YOUR HEALTH AND MOTHER EARTH 
Not only is Chaga very effective at reducing signs of premature aging and increase collagen naturally, but it's also sustainably sourced and ethically made. 
The problem with today's collagen supplements is not only that they are ineffective, but they are also derived from animal sources that may have endured very unethical farming practices. 
It's important to remember that not only should the foods and beauty supplements we consume be effective for our needs, but also have an environmentally friendly and ethical sourcing and production process.
Ready to try our natural collagen booster? It's now available for purchase exclusively at the NOOMI Store. Try if risk-free with out 100% money-back-guarantee.
Chaga is a nordic superfood sustainably sourced deep in organic-certified forests.
It's double extracted for optimal potency and made out of 100% Chaga mushroom fruiting bodies. The elixir can be used on it's own or added to your favorite beverage. Swedish Chaga can't be compared to other types of Chaga due to the extreme weather changes, which makes it super nutrient dense in order to survive in the nordic climate.
What women are saying about us...
"By far this is the best beauty products for women over 40. I'm so impressed with chaga that I stopped using the previous supplements I've tried. It does what it's supposed to do. I see, and feel a difference in my hair, it's thicker and more shiny. The biggest difference for me is how the wrinkles on my face and neck are almost gone. I love this product and have highly recommended it to my other friends."
— Nancy, W., Age 58
Try our freshly made Chaga elixir to feed your skin from the inside. You'll love it.