In the heart of Sweden's untamed wilderness, a secret blossoms: the Nordic Rosehip, a natural treasure revered for its transformative effects on mature skin.
At NOOMI Stockholm, we've captured the essence of this remarkable berry in our BirchTech Hybrid Pink, a limited edition creation designed to celebrate your skin's vitality.
Discover the Magic behind our Wild Rosehips: Unveiling 4 Incredible Benefits!
1. Unlocking the Power of Nordic Rosehip Extract
Extract, Not Just Oil: Our formulation stands apart. Unlike common rosehip oil, BirchTech Hybrid Pink features an organic, highly concentrated Nordic Rosehip extract.
Extracted gently through CO2 extraction, this method ensures the preservation of vital bioactive compounds.
Among them, Transvitamin A (retinoic acid: ATRA), essential fatty acids, and phytosterols, all contributing to unparalleled skin rejuvenation.
2. Powerful Benefits for Mature, Aging skin.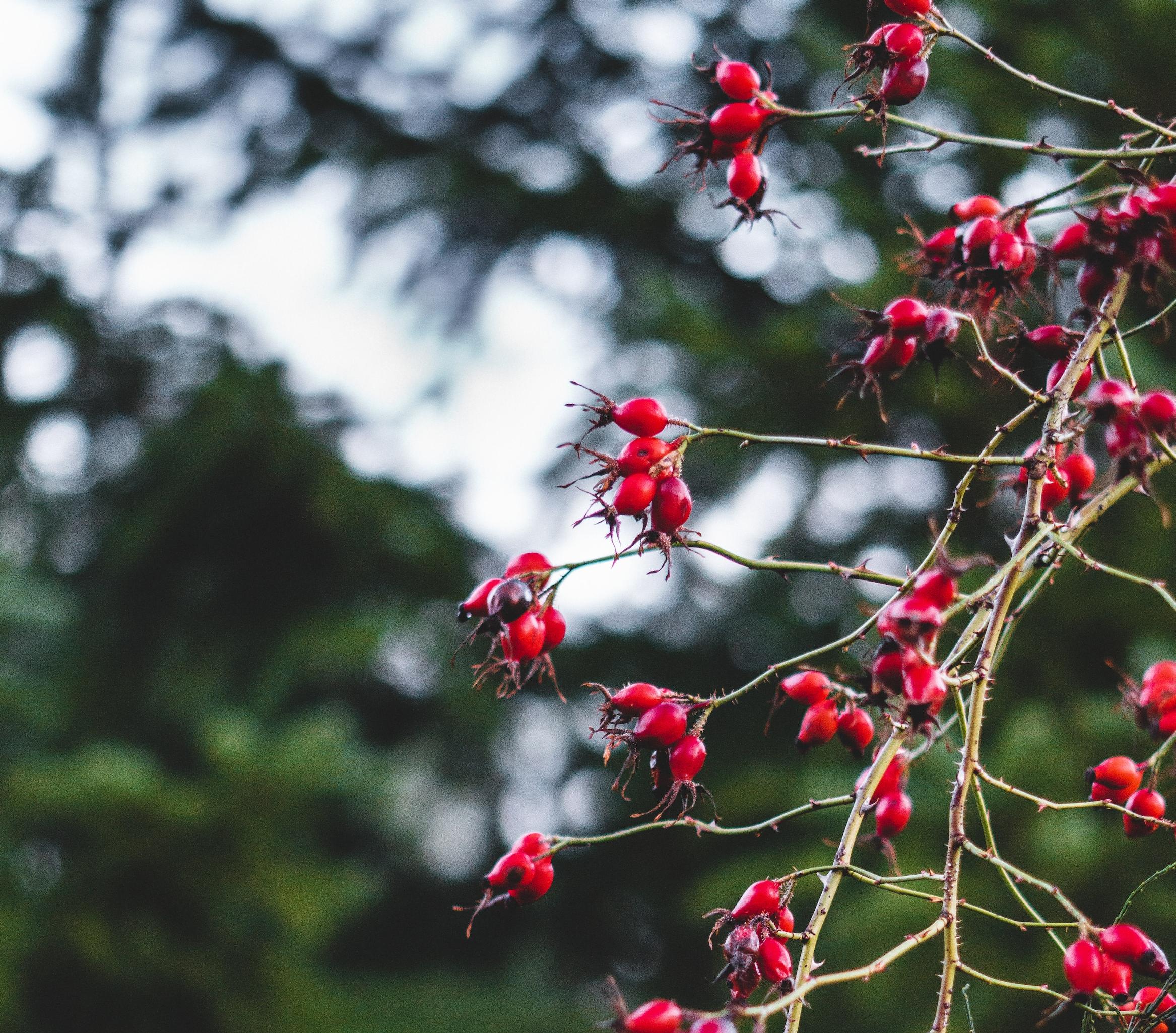 For those of us embracing the beauty of age, the Nordic Rosehip extract offers a myriad of benefits. Its active forms of vitamin A aid in skin cell renewal, combating the signs of aging.
Essential fatty acids and phytosterols reinforce the skin's natural barrier, effectively warding off dryness and enhancing firmness.
For Patti, a vibrant 65-year-old in our test group, these properties proved transformative. Battling dryness and loss of firmness, Patti discovered a newfound radiance, a testament to the Nordic Rosehip's potency.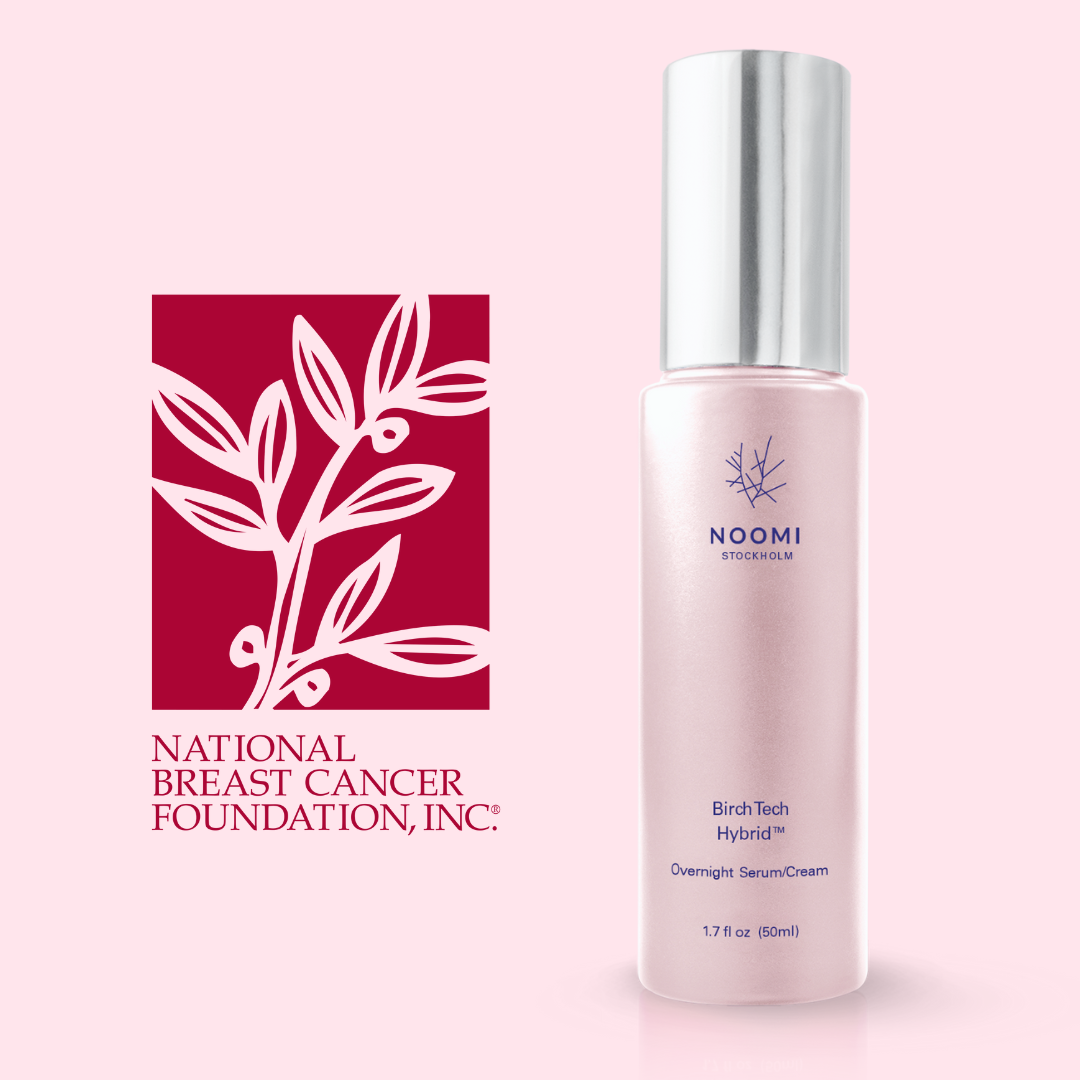 3. Take Care of Your Skin While doing Good for Others!
In BirchTech Hybrid Pink, the Nordic Rosehip extract takes center stage, infusing the product with unmatched skin-loving benefits.
This limited edition isn't just about skincare; it's a celebration of collaboration. Partnering with the National Breast Cancer Foundation (NBCF), a portion of every purchase supports breast cancer awareness.
By choosing BirchTech Hybrid Pink, you're not just caring for your skin; you're contributing to a cause that transcends skincare.
4. Sustainably Harvested in Sweden: A commitment to Nature's balance.
At NOOMI Stockholm, our commitment to sustainability goes beyond words; it's a promise etched in every product we create. Our Nordic Rosehip berries are meticulously sourced in Sweden, adhering to the highest ethical standards.
We believe in the delicate dance between humanity and nature, and it reflects in our conscientious harvesting practices.
In the lush landscapes of Sweden, our experts carefully select the ripest Rosehip berries, ensuring they are plucked with utmost care.
This ethical approach not only preserves the natural habitat but also guarantees minimal environmental impact. By safeguarding the delicate balance of nature, we not only protect the biodiversity of our region but also deliver skincare products that embody nature's harmony.
By choosing our sustainably harvested Rosehips, you're not just indulging in a skincare experience; you're contributing to a greener, healthier planet. Join us in our journey toward a more sustainable future, one Rosehip at a time.
A Testimonial: Patti's Journey to Radiance!
"At the age of 65, I had resigned myself to the idea that my skin would never regain its youthful glow. Dryness and sagging had become unwelcome, constant companions. Then, BirchTech Hybrid Pink entered my life, and everything changed. Within weeks, my skin experienced a transformation I hadn't dared to hope for. It felt not just rejuvenated, but firmer, more supple, and incredibly soft. This isn't just a product; it's a miracle in a jar. I can't express my gratitude enough to NOOMI Stockholm for restoring my confidence and allowing me to embrace my natural beauty once again."
Patti M., Age 65, NOOMI Customer & Product Tester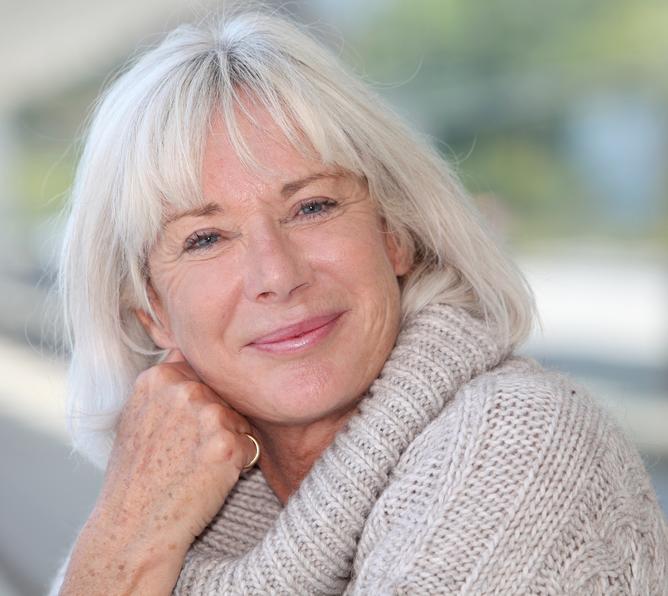 Join the Waitlist: Embrace Beauty, Empower Lives.
Are you ready to embark on your journey to luminous, ageless beauty? Join our waitlist today and be the first to experience the Nordic Rosehip Elixir in BirchTech Hybrid Pink.
By signing up, you secure exclusive access to this limited edition marvel and become a part of a community dedicated to radiant, empowered living.