In the gentle hush of the evening, as the world outside settles into a peaceful rhythm, there exists a golden opportunity for profound self-care.
For our cherished community of vibrant women over 50, we present a nightly self-care ritual, a harmonious blend of skincare and holistic well-being practices designed to nurture not just your skin, but your soul. You can combine the steps below as you see fit.
Create a super simple nighttime routine with only our all-in-one Birchtech Hybrid Serum/Cream along with some relaxing mindfulness exercises, or opt for a more in-depth yet still simple routine with all four products mentioned. Whatever suits your lifestyle and mood, we've got you covered. 
This Ritual with Natural & Organic products is crafted with mature skin in mind—simple, natural & effective.
Step 1. Preparing Your Canvas: Gentle Cleansing for Mature skin.
In the gentle preamble to our nightly ritual, careful preparation is the key. For mature skin, the choice of cleanser is pivotal; a misstep can disrupt the delicate equilibrium.
Explore NOOMI's Gentle Exfoliating Konjac Sponge, a cloud-soft marvel meticulously crafted for this purpose. Just as the starlit stage awaits its performer, your skin anticipates this gentle cleansing ballet.
Harsh chemicals and drying agents are adversaries; they strip away natural oils, disrupting your skin's harmony. Here, we champion the power of nature combined with the wisdom of gentle care.
The Konjac Sponge, an embodiment of purity, is your ally. Designed not just to cleanse but to exfoliate gently, it primes your skin like a skilled artist prepping their canvas.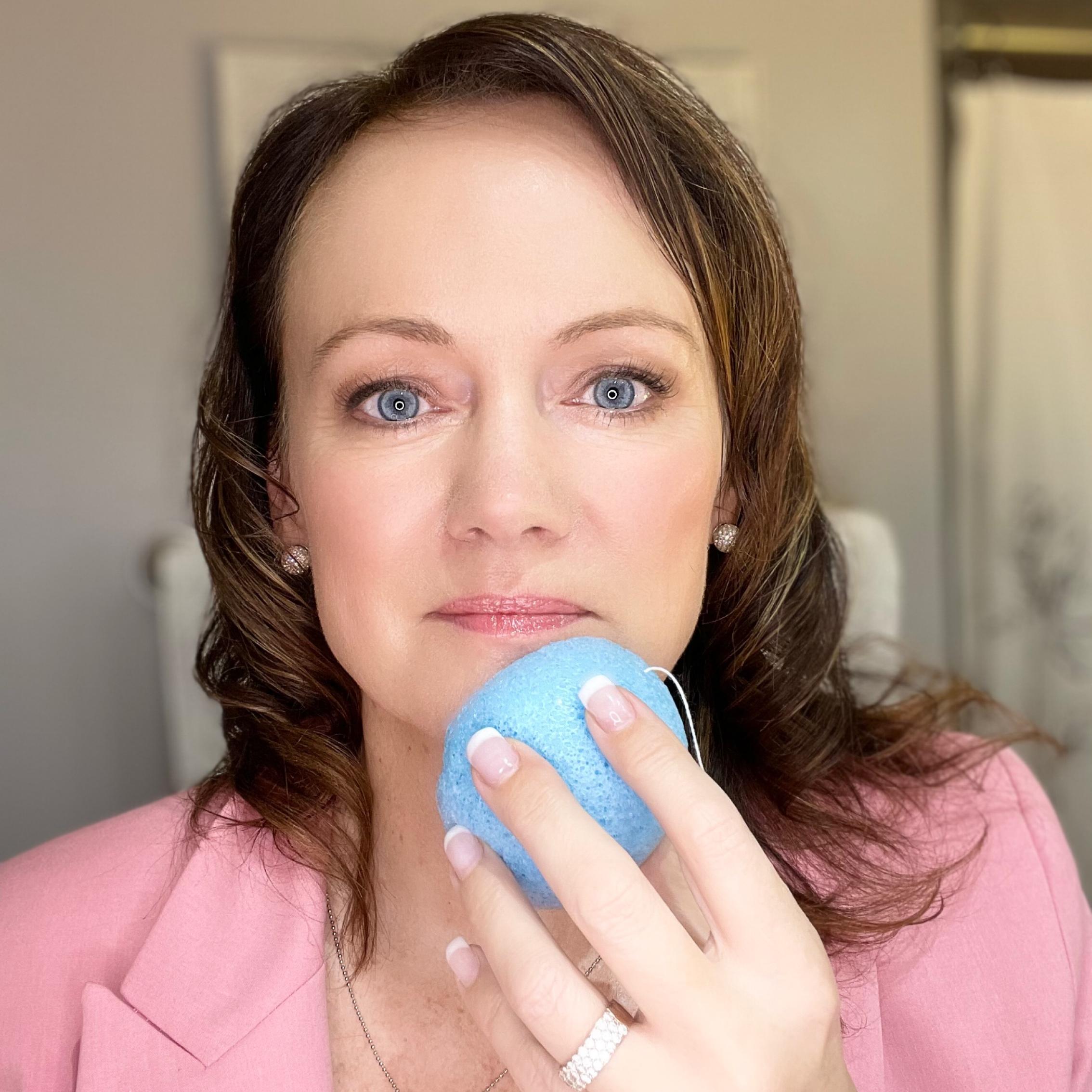 Tip: This sponge harmonizes seamlessly with plain water. If you choose to amplify its effects with a your liquid cleanser, tread lightly. Opt for a gentle cleanser, devoid of harsh chemicals and perfumes. Let this cleansing dance be a union of purity and tenderness, preparing your skin for the symphony of nourishment that follows.
How to Use:
Begin by soaking the sponge in lukewarm water until it softens. Gently massage your skin using circular motions, either with or without a facial cleanser. After use, rinse the sponge with room temperature water, washing away impurities. Squeeze out excess water and air dry in a well-ventilated area.
´ 
Now, your canvas is prepped, your skin glowing with anticipation, ready to absorb the enriching essence of our nightly ritual.
Step 2. Transform Your Nights with This Single Miracle Worker!
At the heart of this ritual lies our star, Birchtech Hybrid Serum/Cream, a waterless pressed serum and moisturizer crafted with over 250 cold-pressed seeds of Swedish cloudberries and lingonberries.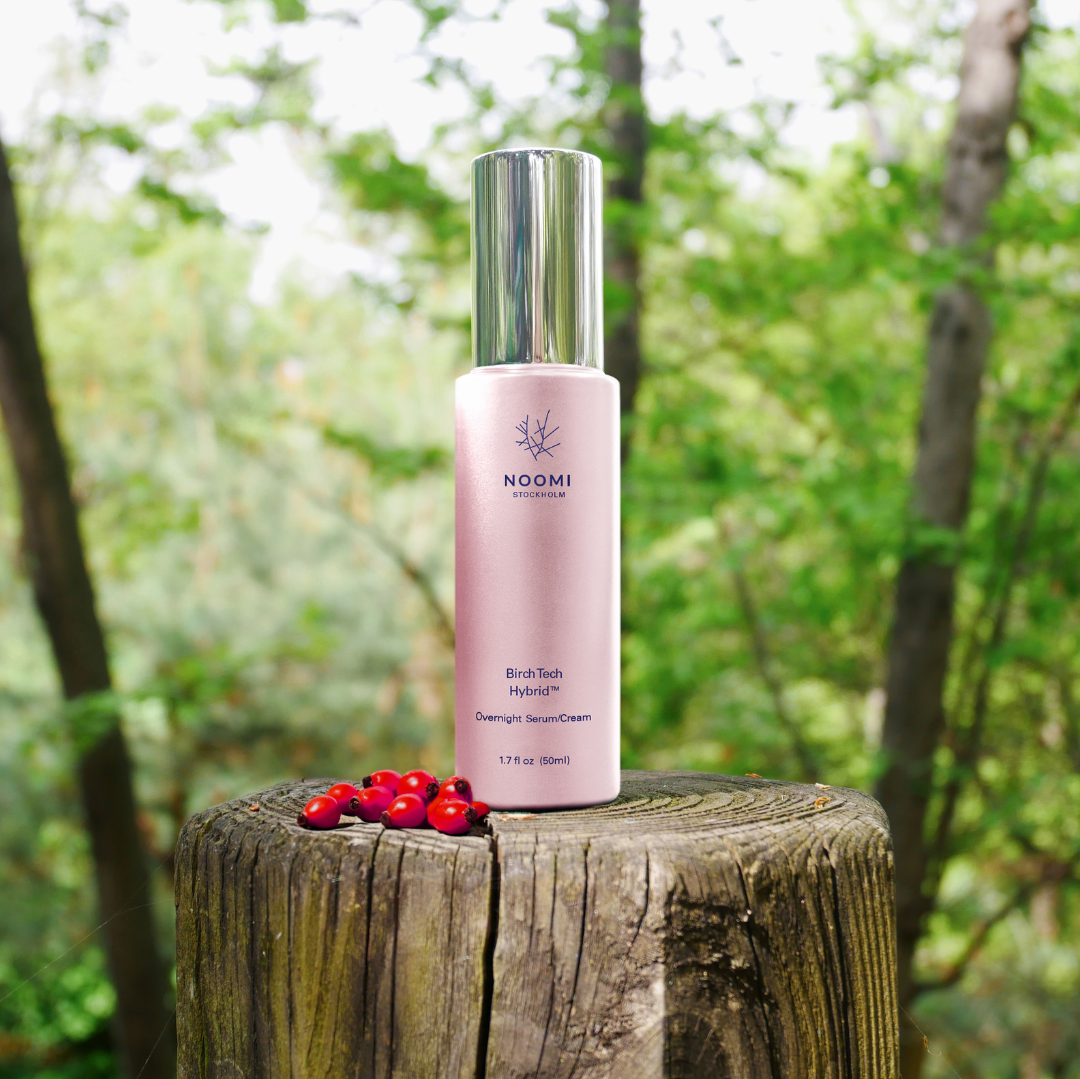 This luxurious blend is more than just a skincare product; it's an elixir of youth. As you delicately apply Birchtech Hybrid, envision it permeating your skin with vitality, deeply hydrating every layer, and firming your complexion overnight.
Experience a renewed and revitalized skin texture, leaving you with a youthful glow. Imagine the natural extracts of Nordic Chaga, roseroot, and the essence of 55% Birch sap weaving a protective cocoon around your skin, safeguarding its youthfulness.
How to Use Birchtech Hybrid:
Apply a small amount of Birchtech Hybrid to your clean face and neck using your fingertips. Massage it in using upward motions, allowing your skin to absorb the nourishment.
Use it nightly for best results.
Tip: If you have sensitive skin, we recommend starting with a lower frequency. Begin by using it 2-3 times a week and gradually increase the frequency as your skin becomes more accustomed and tolerant.
Step 3. Rejuvenate Your Skin from Within with a Warming Chaga Tea.
To deepen this experience, we introduce our Chaga Mushroom Elixir, a potion of vitality sourced from the heart of organic-certified forests in North Sweden.
Chaga, the key component, not only rejuvenates your skin but also nurtures your body from within. Imagine sipping on this elixir, feeling its warmth embracing your body, fostering balance, and vitality.
With every sip, envision your immune system strengthening, your mood lifting, and your skin glowing with renewed vigor. This nourishing mushroom tea is crafted to calm your mind for a peaceful sleep, while simultaneously rejuvenating your body and skin from within.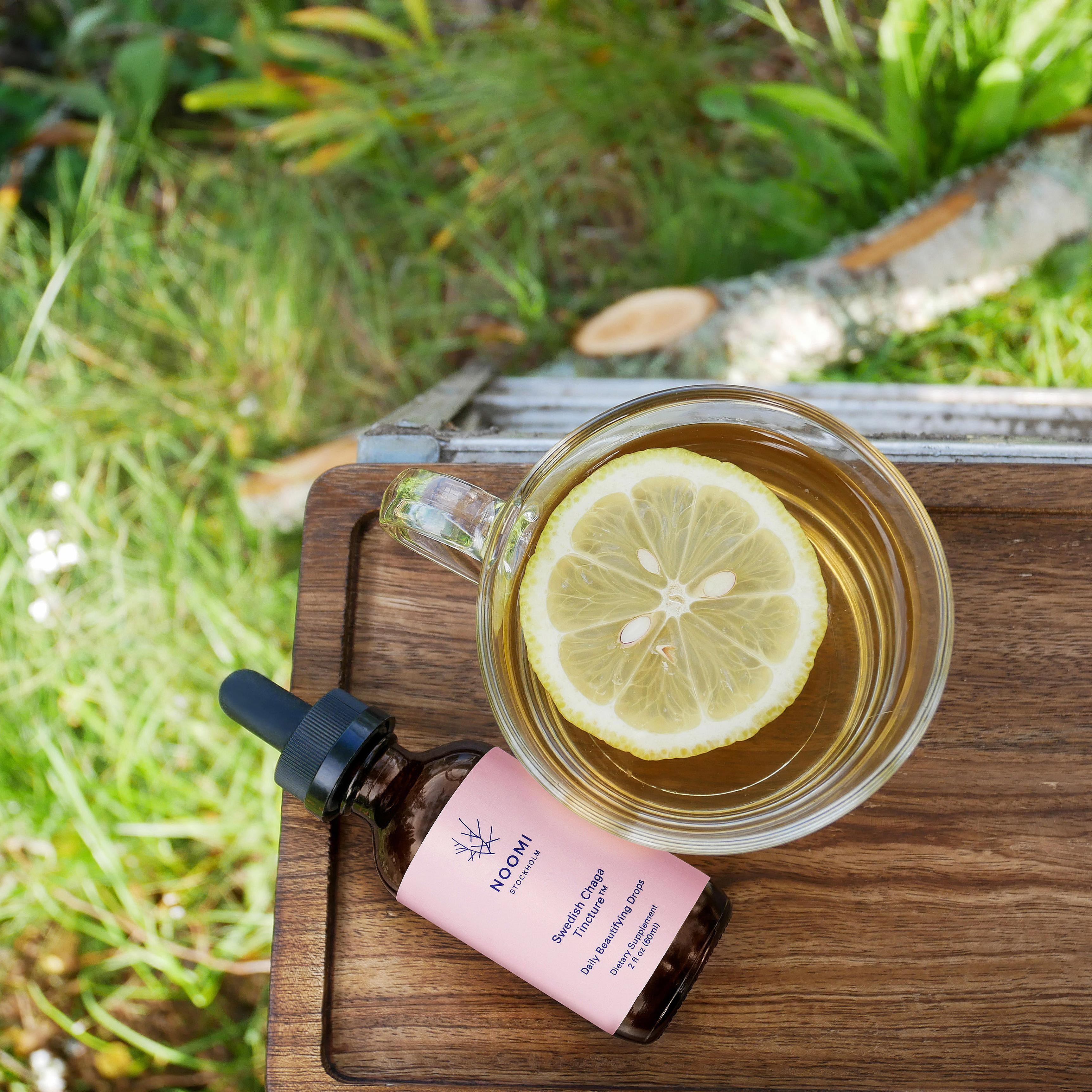 How to Use Our Chaga Elixir as a Bedtime Tea: 
Add 1-2 pipettes of Chaga Elixir to warm water. For an extra zing, add freshly squeezed lemon. Sip slowly, savoring each sip, preferably before bedtime.
Additionally, upon your initial Chaga purchase, you'll receive 5 exclusive anti-aging recipes meticulously designed for mature women. These recipes are tailored to rejuvenate your skin from within, enhancing your natural radiance and vitality.
Step 4. Dry Skin this Season? Lock in Moisture with a Nourishing Facial Oil.
For those with particularly dry and sensitive skin, we recommend our Wild Blue Facial Oil, a delicately crafted elixir from over 200 Nordic blueberry seeds.
Picture your skin soaking in the nourishment, feeling the deep hydration seeping in. With its natural anti-pollution shield, it protects your skin from environmental aggressors, ensuring you wake up with skin that is not just restored but deeply rejuvenated.
How to Use Wild Blue Oil:
Apply a few drops of Wild Blue Oil on top of Birchtech Hybrid serum/cream 30 seconds to 1 minute after application. Gently massage it into your skin using circular motions. Use it twice daily for optimal results.
Step 5. Mindfulness & relaxation: The Foundation of Beauty.
As you embark on this nightly journey, consider adding mindfulness and relaxation exercises to your ritual.
Engage in deep breathing exercises, allowing the breath to wash away the stresses of the day. Follow this with light yoga stretches, embracing the grace of your body. In the background, let the notes of calming music serenade your senses.
Suggestions include soft piano melodies, gentle flute tunes, or the soothing sounds of nature. As you unwind, imagine the stress melting away, leaving behind a tranquil mind and a radiant spirit.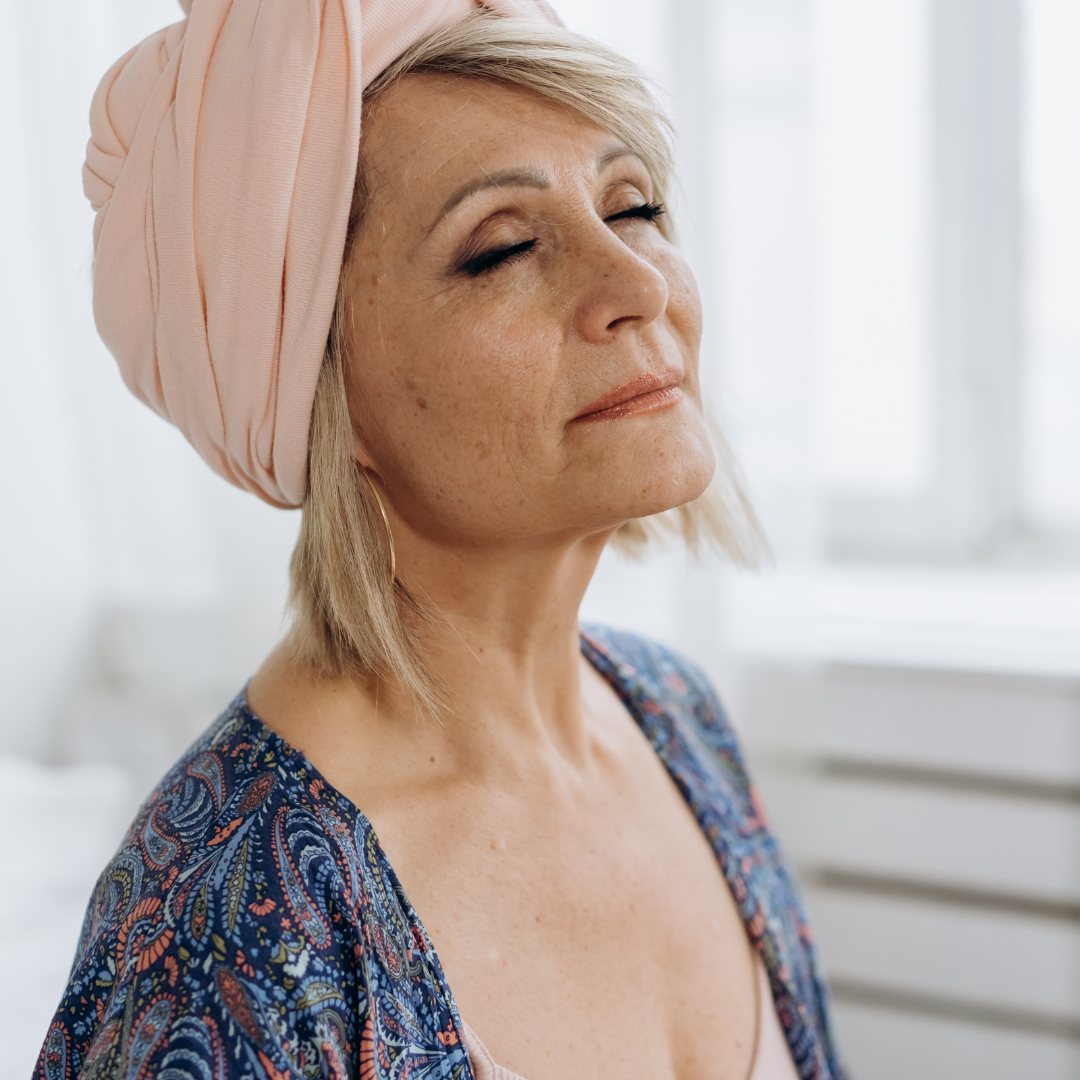 For guided sessions, you can explore these free calming YouTube Videos:
In closing, let this nightly self-care ritual be more than a routine. Let it be a celebration of you – of your resilience, your beauty, and your spirit. As you embark on this journey each night, remember, you are not just nurturing your skin; you are nurturing your essence, and that, dear friends, is where true beauty resides.
Ready to Embrace Your Radiance Self? 
Join the Waitlist for Our Exclusive Natural Products and transform your nightly routine this season.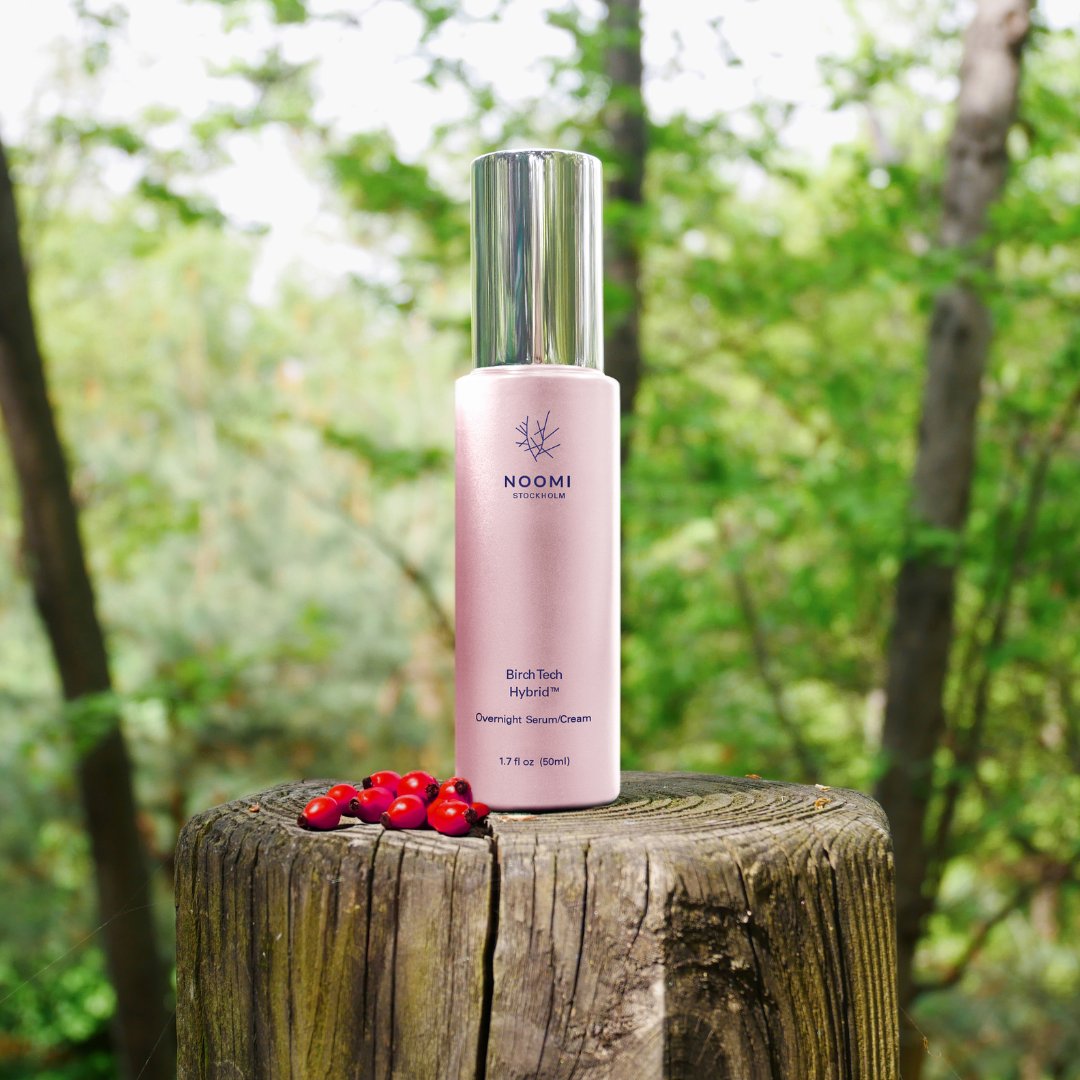 BirchTech Hybrid
Discover Nightly Elegance Through Our Exceptional Blend of Swedish Wild Naturals and Powerful Actives.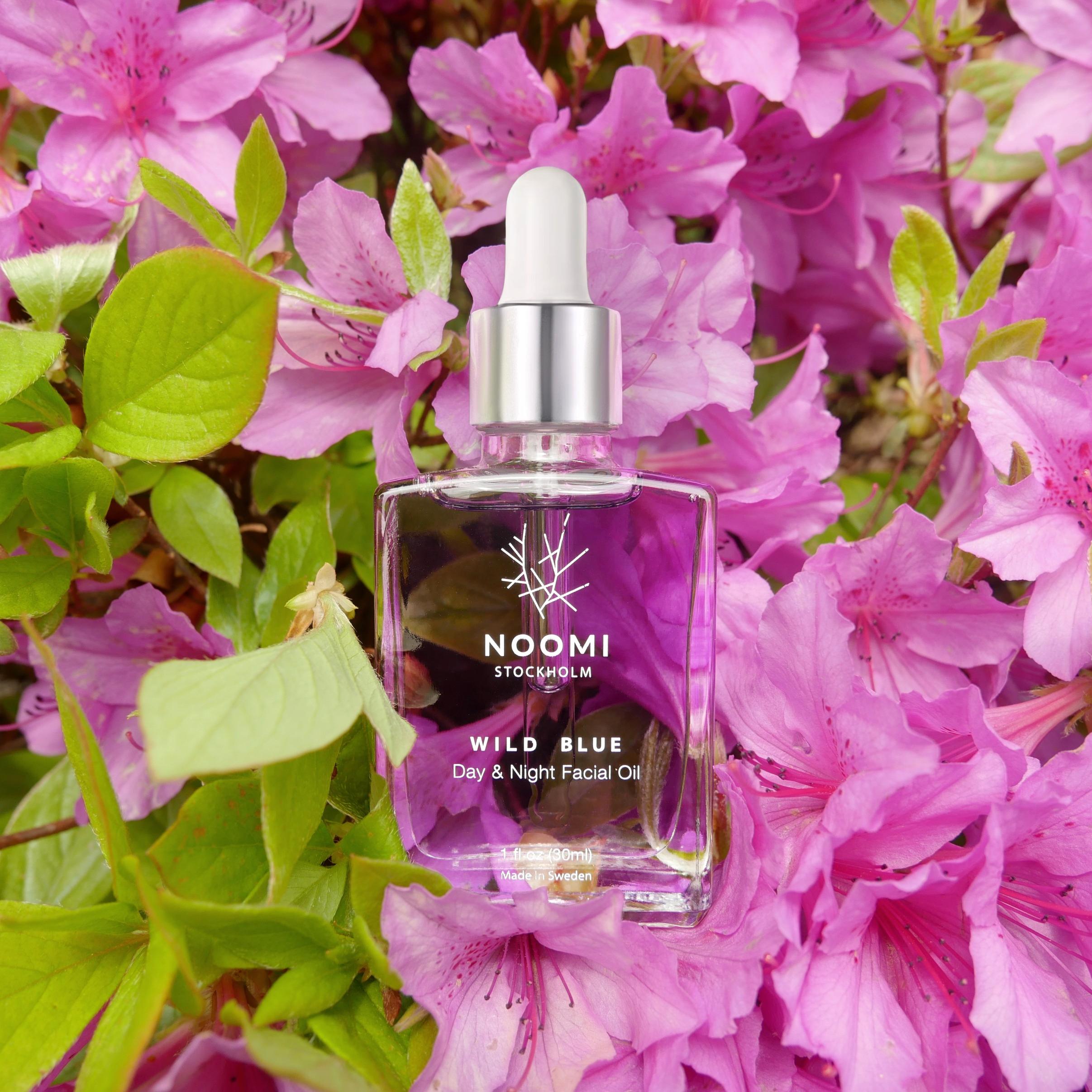 Wild Blueberry Oil
Pure vitality extracted from Nordic wild blueberries, carefully curated in small, potent batches.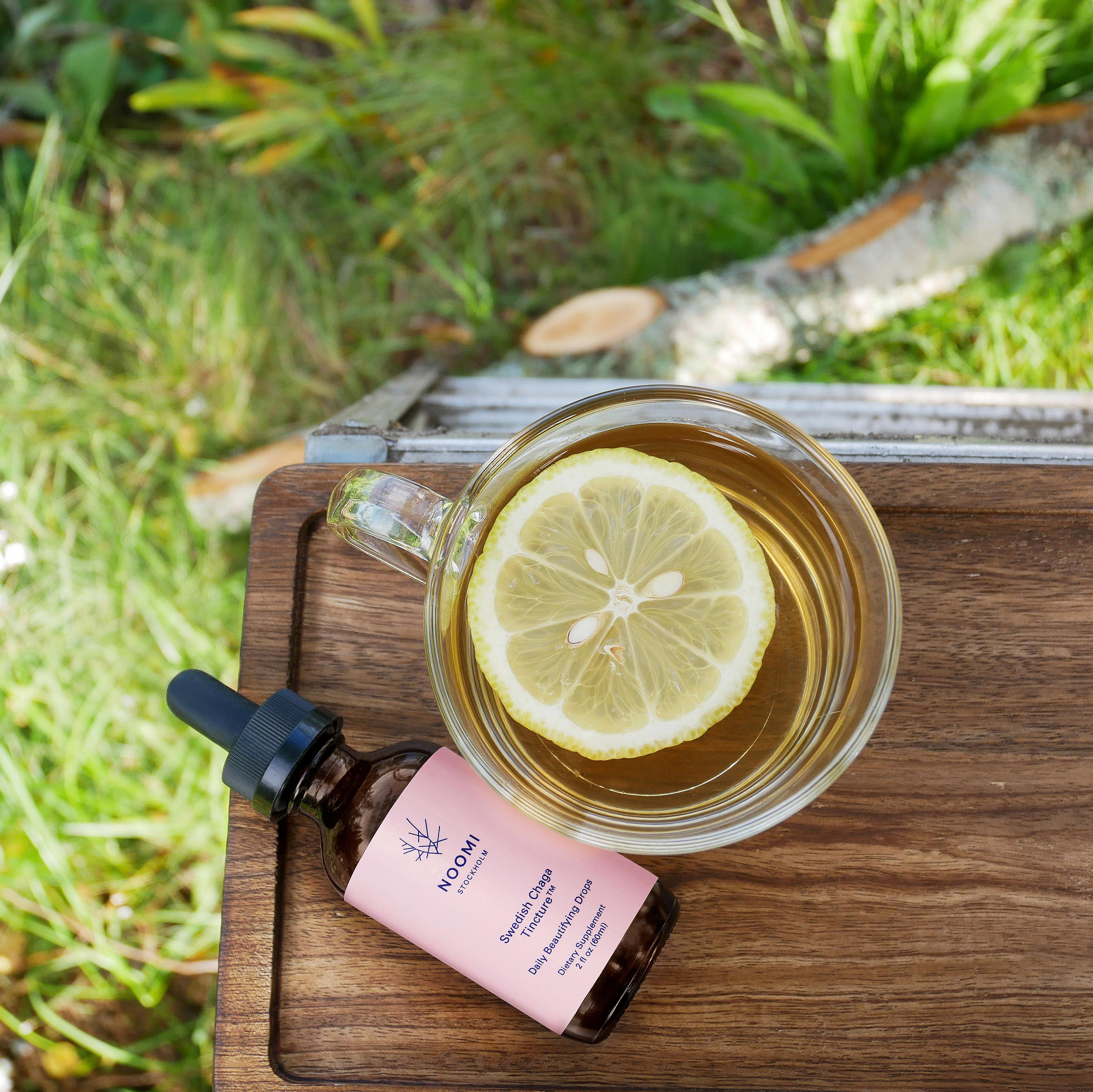 Chaga Elixir
Experience the essence of Chaga mushrooms, prepared daily to enhance your well-being from within.