In collaboration with the National Breast Cancer Foundation (NBCF), our 2024 breast cancer campaign is dedicated to spreading awareness and knowledge about breast cancer, with a special focus on women aged 50 and above. Breast cancer is among the most prevalent cancers in this age group, making education and prevention essential.
As we embark on this journey to empower and inform, our commitment extends beyond this blog post. For a comprehensive understanding and access to valuable resources, we encourage you to explore our dedicated campaign page by clicking here. Additionally, you can visit the National Breast Cancer Foundation by clicking here for further information
Breast cancer, beyond its physical implications, casts a profound shadow on the emotional and mental well-being of those affected. The psychological aspects, including anxiety, depression, and post-traumatic stress disorder (PTSD), often become significant challenges in the breast cancer journey.
Recognizing and addressing these concerns is paramount for a holistic approach to healing.
Understanding the Emotional Impact
Upon a breast cancer diagnosis, a whirlwind of emotions can engulf an individual—fear, anger, sadness, and uncertainty.
Anxiety about the future, the stress of treatments, and the emotional toll of physical changes can lead to heightened levels of anxiety and, in many cases, depression.
Additionally, the trauma of facing mortality and the possibility of recurrence can trigger symptoms akin to post-traumatic stress disorder.
Breaking the Silence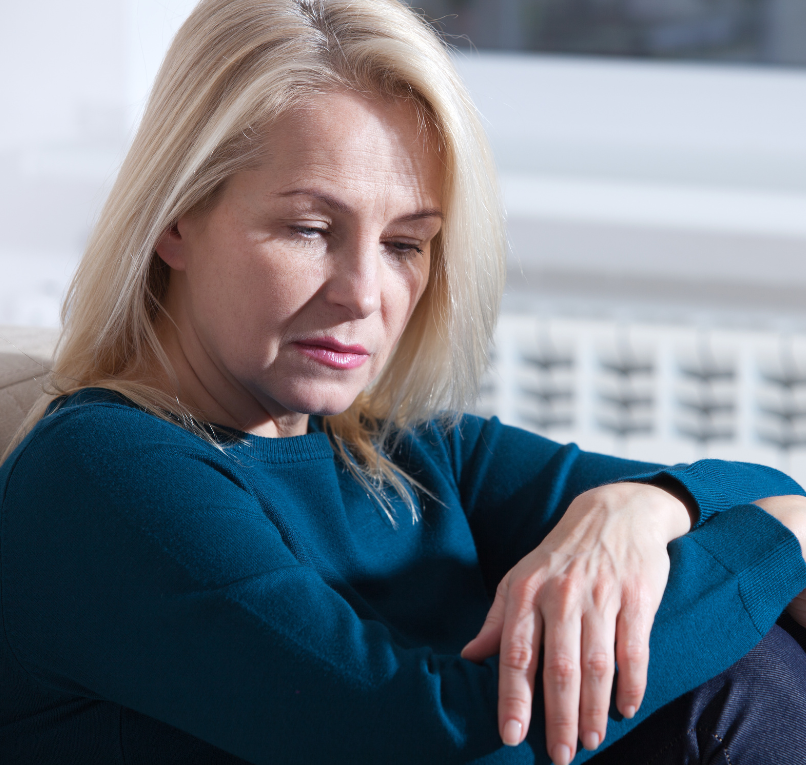 Acknowledging these emotions and talking about them openly is the first step towards healing. Support groups, therapists, and counselors provide safe spaces where individuals can share their fears and hopes.
These discussions often alleviate the burden of isolation and offer perspectives from others who have walked similar paths.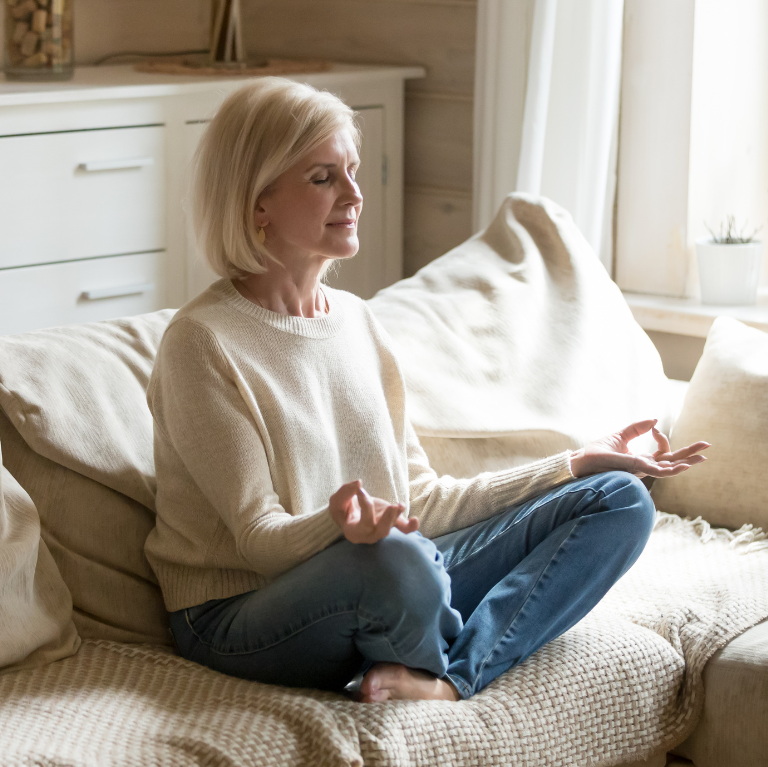 Mindfulness & Stress Management
Embracing mindfulness, meditation, and yoga as part of your routine can be truly transformative when navigating the challenges that accompany a breast cancer diagnosis.
These practices, centering around the present moment, provide a haven of peace amid the storm of anxiety and depression.
Incorporating breathing exercises and guided imagery not only acts as stress-relief but also contributes to building emotional resilience, fostering a holistic approach to well-being during this challenging journey
Professional Support & Therapy
Therapeutic interventions, including cognitive-behavioral therapy (CBT) and eye movement desensitization and reprocessing (EMDR), have proven effective in addressing anxiety, depression, and PTSD symptoms.
Trained therapists can guide individuals in reframing negative thoughts, managing triggers, and processing trauma, enabling them to regain a sense of control over their emotional well-being.
Cultivating a Supporting Environment
Friends and family members often want to help but may not know how. Providing them with resources about the emotional impact of breast cancer can foster understanding and empathy.
Loved ones can learn about active listening, offering companionship, and being a pillar of strength when needed.
Finding Strenght in Creativity & Expression:
Engaging in creative pursuits like art, music, or writing provides an outlet for emotions.
Expressing feelings through these mediums can be therapeutic, offering individuals a tangible way to process their experiences and find solace in self-expression.
Holistic Healing
Beyond conventional therapies, holistic approaches like acupuncture, massage, and aromatherapy have been found to reduce anxiety and promote relaxation. These complementary therapies, when integrated into the overall care plan, can enhance mental well-being.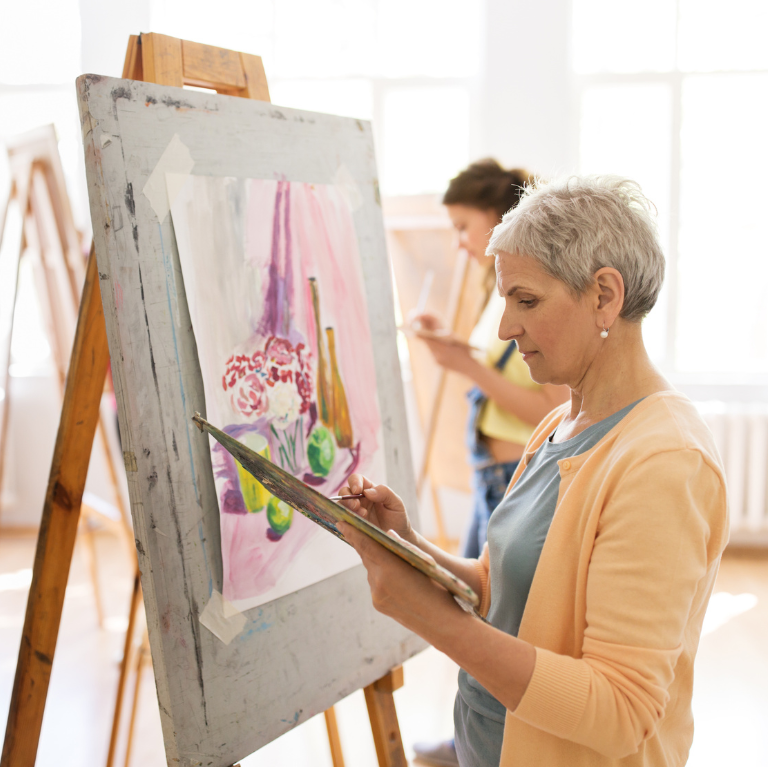 Remember, seeking help is not a sign of weakness; it's an act of courage. Breast cancer, with its challenges, can also be a catalyst for personal growth and resilience. By addressing the psychological aspects with compassion, understanding, and professional support, individuals can navigate the complex terrain of breast cancer with grace, strength, and unwavering determination.
In this shared journey, the power of the mind emerges as a beacon of hope, guiding individuals towards healing, acceptance, and ultimately, a renewed sense of purpose and vitality ❤️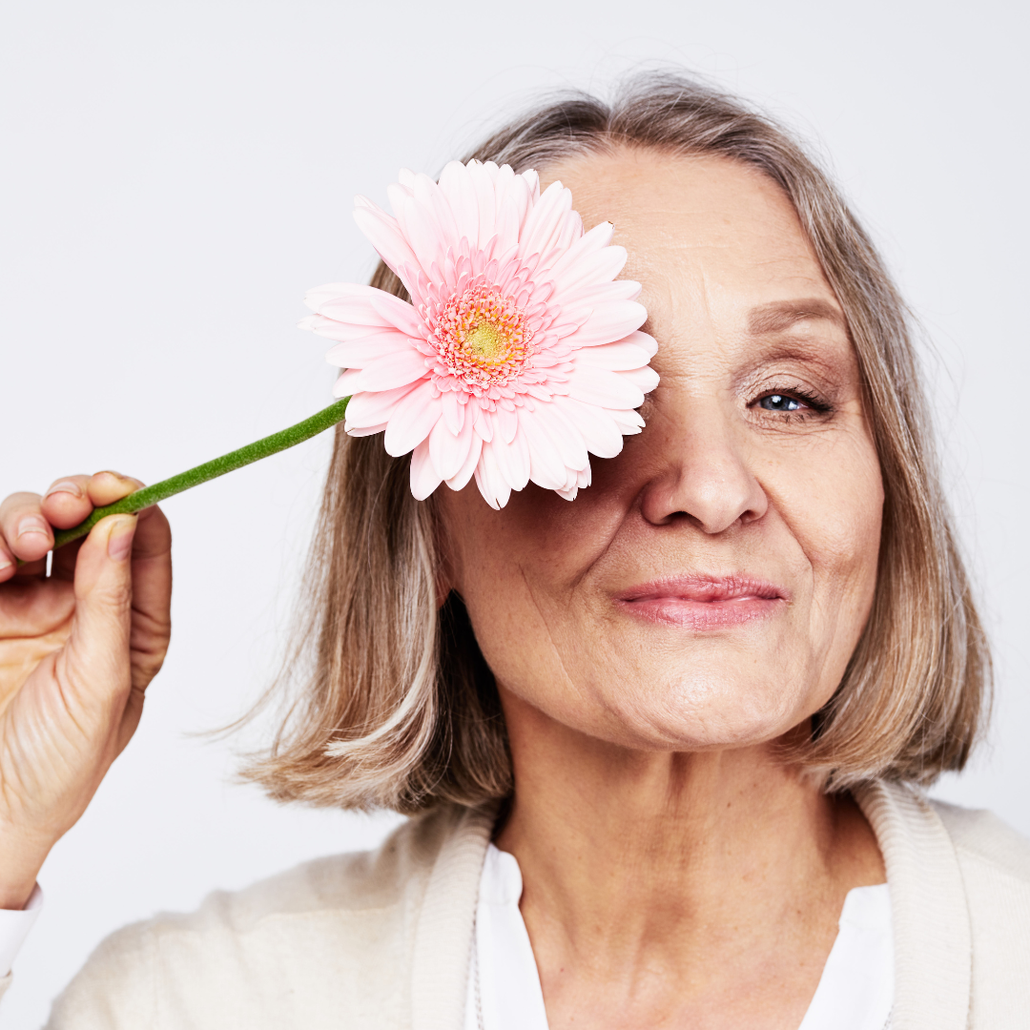 Stay informed, stay radiant! Subscribe to our newsletter for a weekly dose of beauty, health, and wellness insights tailored for women over 50. Don't miss out on exclusive offers and members-only content!