In collaboration with the National Breast Cancer Foundation (NBCF), our 2024 breast cancer campaign is dedicated to spreading awareness and knowledge about breast cancer, with a special focus on women aged 50 and above. Breast cancer is among the most prevalent cancers in this age group, making education and prevention essential.
As we embark on this journey to empower and inform, our commitment extends beyond this blog post. For a comprehensive understanding and access to valuable resources, we encourage you to explore our dedicated campaign page by clicking here. Additionally, you can visit the National Breast Cancer Foundation by clicking here for further information
Breast self-exams are a crucial part of maintaining breast health and detecting any potential issues early. Early detection can significantly impact treatment outcomes and overall well-being.
In this guide, we will walk you through a step-by-step process to perform a breast self-exam at home. By dedicating a few minutes each month to this simple routine, you empower yourself with knowledge and contribute to your overall health.
Step1. Preparation
Begin by standing in front of a mirror in a well-lit room. Remove your shirt and bra, allowing your breasts to be visible.
Observe your breasts in the mirror; look for any changes in size, shape, or skin texture. Note if there are any visible lumps, dimples, or changes in your nipples. Raise your arms and observe if there are any changes in the contour of your breasts.
Step 2. Visual Inspection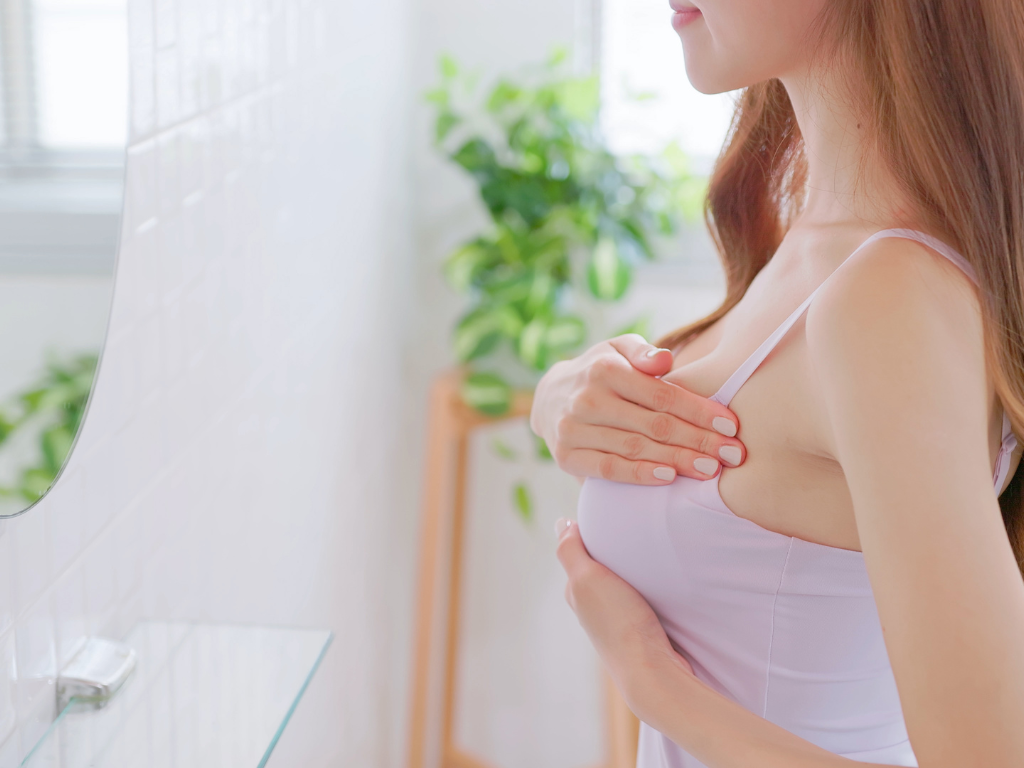 While still in front of the mirror, place your hands on your hips and press firmly to flex your chest muscles. Observe for any changes in the appearance of your breasts. Next, raise your arms and inspect your breasts again. Check for any signs of fluid discharge from the nipples.
Step 3. Manual Examination - Standing
Moving to the manual examination, use the pads of your fingers to gently explore your breast tissue. Begin at the outer edge and move your fingers in a circular motion around the breast, gradually working your way toward the nipple. Ensure you cover the entire breast area, both horizontally and vertically.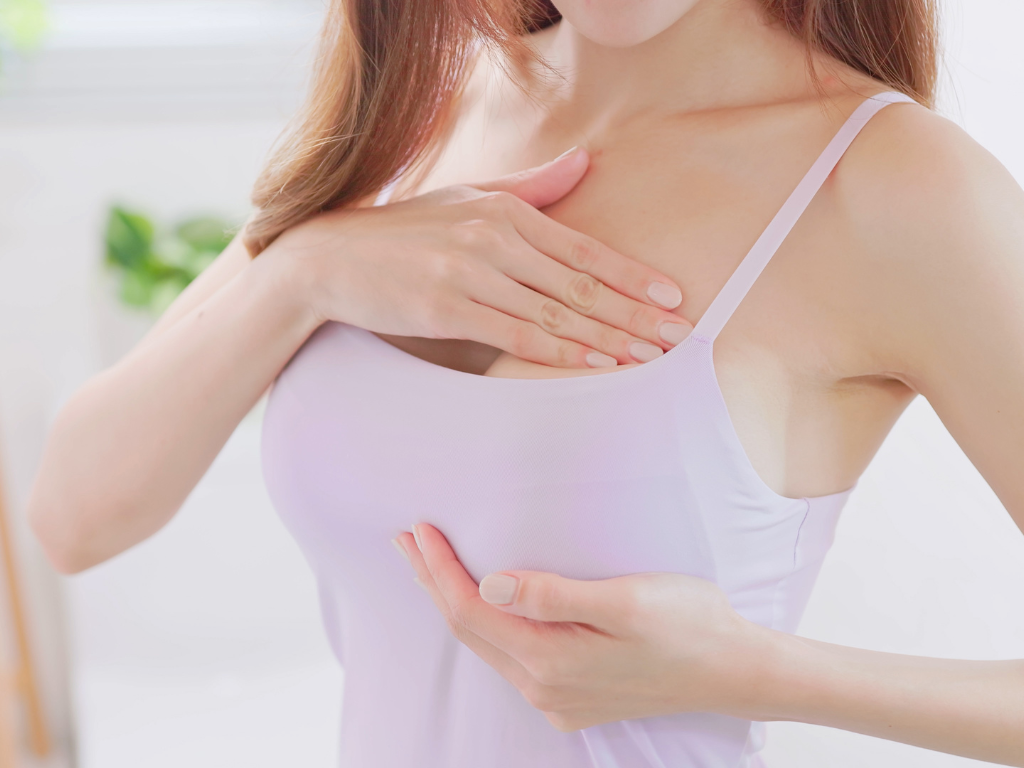 4. Manual Examination - Lying Down
Perform the same circular motion while lying down. Place your right hand behind your head and use your left hand to examine your right breast.
Use varying levels of pressure, from light to firm, to feel the breast tissue and underlying layers. Repeat the process for the left breast.
Step 5. Nipple Examination
Finally, gently squeeze each nipple to check for any discharge. Note the color and consistency. While it's common for nipples to have discharge when squeezed, consult a healthcare professional if you observe any unusual changes.
Importance of Early Detection:
Regular breast self-exams enhance your familiarity with your body, making it easier to detect any changes promptly. While self-exams are not a substitute for regular mammograms or clinical exams, they are an essential proactive step. If you notice any changes or have concerns, consult your healthcare provider promptly. Remember, early detection saves lives.
By dedicating a few moments of your time each month to this self-examination, you contribute significantly to your health and well-being.
Stay proactive, stay informed, and take charge of your breast health.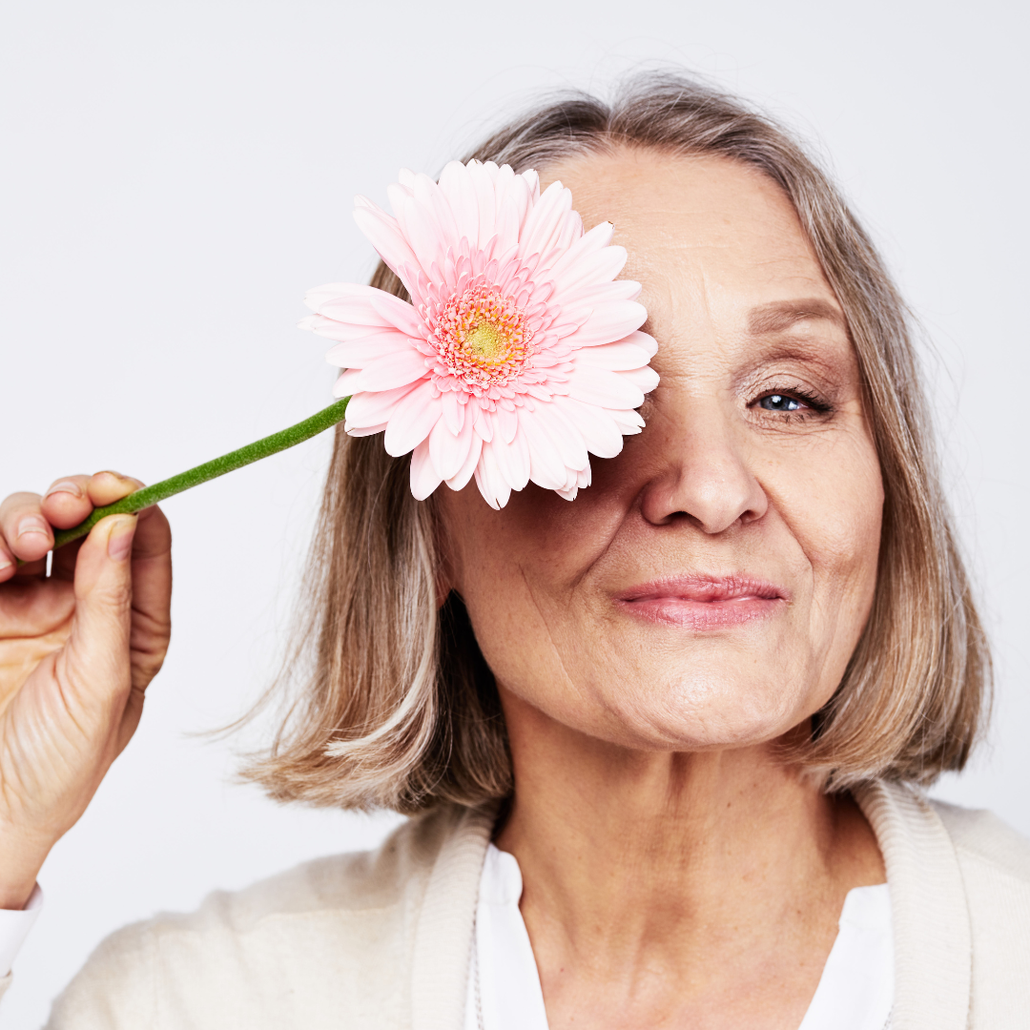 Stay informed, stay radiant! Subscribe to our newsletter for a weekly dose of beauty, health, and wellness insights tailored for women over 50. Don't miss out on exclusive offers and members-only content!