Are You Aging Faster Than You Should?
6 common signs of premature aging and what you can do to reverse its effects
Are you feeling worried about the aging process? A lot of us do. Aging is inevitable but the real issue appears when we age faster than we should normally do. This can not only lead to deep wrinkles, sagging skin on our face and body, and loss of hair and brittle nails but also to a lot of different diseases and health concerns.
So how do we even know if we're going through premature aging? At cellular level, it's when our skin, and organs in general, are older than we are. But physically, how does premature aging look and feel?
6 common signs your face and body is aging faster than you are:
1. You've got more wrinkles than your friends from high school. A telltale sign of aging is wrinkles and sagging skin on the face and neck area, "jowls", and the rate at which you get them and how severe they are can indicate you are aging faster than you should be for your current age. 
2. Your favorite pants are tight in the waist but loose in the legs. Gaining fat, especially around your midsection is a common sign your body is aging quickly, and can be caused by a poor diet, lack of activity/exercise, chronic inflammation and hormone imbalances.  
3. Your skin is always dry, no matter how much you moisturize. Is your skin chronically dry and flaky? As our skin ages, its ability to turn over, make all the good fats and proteins that solidify the top layer, and keep moisture diminishes. Even though it's natural it can be accelerated by frequent uv exposure, chronic inflammation and using the wrong products (or non at all). 
4. You are experiencing hair loss. Hair loss can happen due to many different factors, however one potential reason is accelerated aging. Losing a large amount of hair could signify that you are aging faster than you should be. Several possible reasons include hormonal imbalances, vitamin deficiencies, and stress. 
5. You never seem to get a good night's sleep anymore. Insomnia or problems getting a good night's sleep can be a sign your body is aging faster than normal. Often this is due to high levels of cortisol, also known as the stress hormone. It's important to get your stress levels in check as too much cortisol not only ages you faster but can promote weight gain, lower immune function and lead to chronic diseases. 
6. Going upstairs feels like climbing a mountain. You might chalk up your difficulty with stairs to due poor fitness or bad knees but a major reason that adults suddenly get uncoordinated or unable to do physical things goes back to the type of muscle loss that comes with aging. The rate at which you lose muscle can indicate that you are aging faster than you should. Muscle loss typically happens due to chronic inflammation, not consuming enough protein in your diet and low physical activity levels due to fatigue.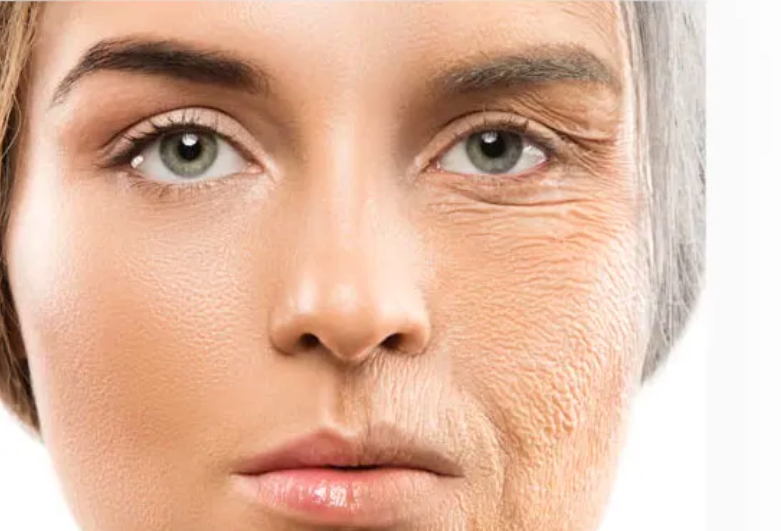 What's causing premature aging? 
Premature aging can have several causes including hormonal imbalances, oxidative stress, too much sun exposure or pollution but often the most looked over problem and one of the biggest causes is chronic inflammation. 
"Inflammaging'' is a chronic, low-grade inflammation that speeds up cellular aging. The result? Premature aging of our skin and body, accelerating the proccesses that lead to collagen breakdown, fine lines, wrinkles and lackluster skin, thinner hair and brittle nails, as well as contributing to age-related diseases like type 2 diabetes and arthritis.
Can premature aging be prevented, or reversed? 
If you're suffering from any or all of the above symptoms it can be devastating to your self-image and confidence, especially if you experience these symptoms all too early (or too severe). Although aging is inevitable, there are steps you can take to still feel healthy and beautiful no matter what age you are currently. 
A holistic approach with a healthy diet, frequent exercise, and managing your stress levels is key to aging gracefully and beautifully. But sometimes we can all need some help, "a little extra push" to get back on track. That's why we created our holistic, natural Chaga mushroom tincture to help you achieve balance from within. 
Our tincture can help improve common signs of aging like firming up sagging skin on the face, neck and body, minimizing deep wrinkles, combat hair loss, reducing fatigue and managing weight gain, especially when added as a component with other healthy lifestyle choices. Chaga will ultimately help you create well-being and beauty from the inside and out no matter what age you are.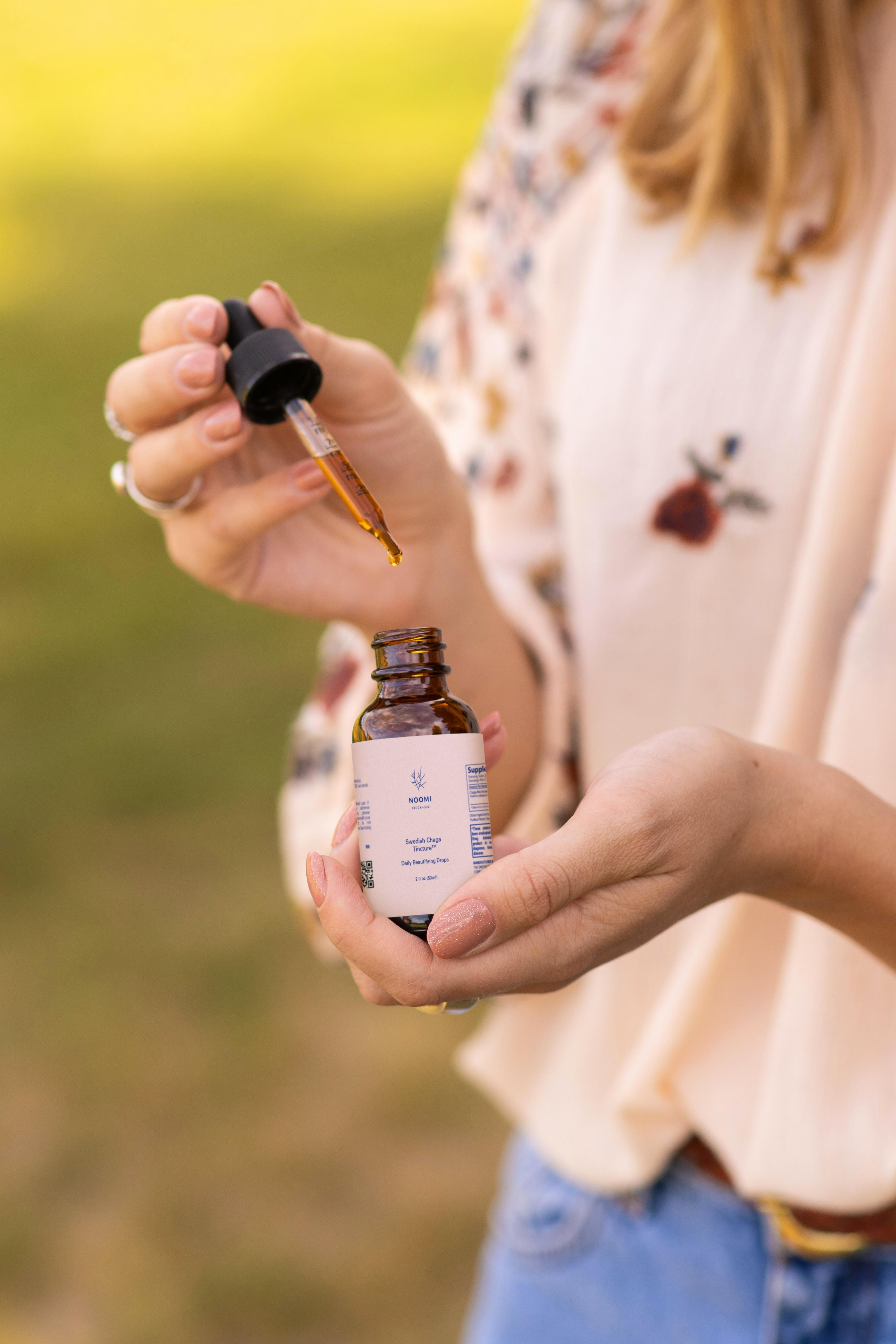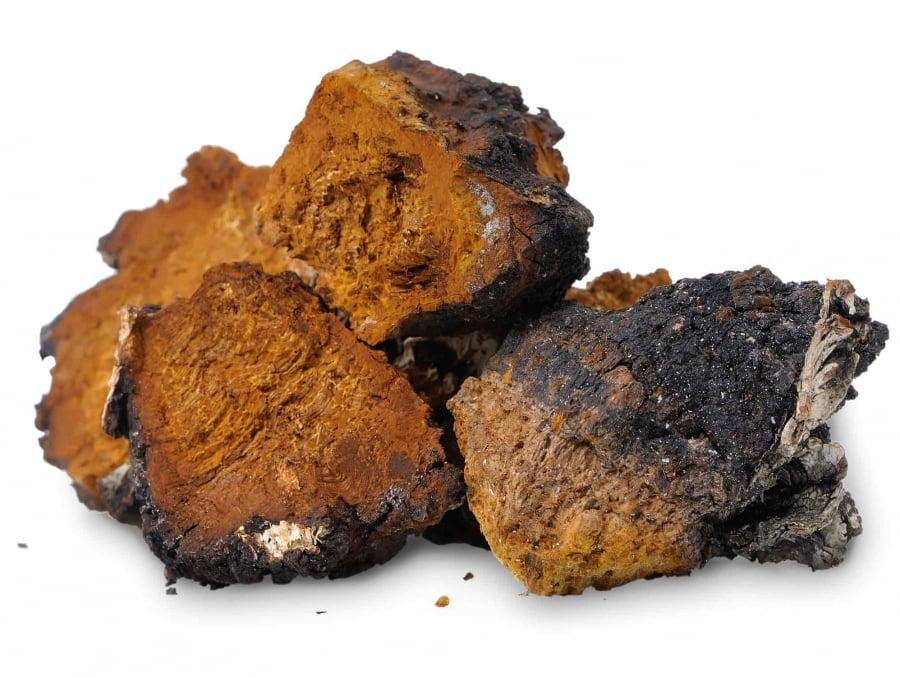 A natural Nordic superfood that prevents "inflammaging" & boosts your immune system
Our concentrated Chaga blend contains many anti-inflammatory compounds, such as betulinic acid, which have been proven to minimize inflammation and neutralize free radicals that attack collagen and elastin. These anti-inflammatory properties help maintain your skin's firmness and youthfulness and keep your organs and tissues healthy for longer.
Chaga has one of the highest ORAC scores (a measure of antioxidant potency),1300x the antioxidants of blueberries to compare and contains a high amount of beta-D'Glucans proven to have strong immune-boosting and anti-inflammatory properties.
Chaga is also packed with full-spectrum minerals, and naturally occurring vitamins to protect, hydrate, and strengthen your skin and tissues from the inside out.
What are women saying about our natural Chaga tincture?
"FIRMER & SMOOTHER SKIN"
"Trying product to see if my aging skin gains some elasticity back with continued use of chaga. Have noticed skin is not as dry as before using. It looks firmer and smoother too after only 2 weeks of usage. Hair and especially nails are growing very fast. A plus is that I don't have the morning fogginess in my brain. It's very easy to use and tastes great. I add it to my morning coffee every day."
—Karla Stafford, Age 61.
"I GET COMPLIMENTS"
"I really love this product. I feel energized yet calmer and happier. There is a definite difference in my skin. Not saying all my wrinkles are gone (I'm 70) but my skin is smoother and softer. It feels firm and "plump" to the touch. I've had several people compliment me on my skin the last couple weeks. Nothing wrong with some wrinkles, but I do like appearing a few years younger than I really am."
—Cynthia Williams, Age 70.
Why Scandinavian wild Chaga instead of regular vitamins and supplements for mature women?
Not all supplements are created equal. The body functions are its best when it receives its nutrients from raw, and pure, unprocessed foods. According to newer research, the body is not able to fully absorb synthetic vitamins and use them efficiently. Synthetic vitamins and similar supplements are often made using industrial petrochemicals, which can increase the toxic load on the body. You can read more here why collagen supplements don't work.
Our Chaga tincture is a natural supplement, made of 100% wild-harvested fruiting bodies picked in nordic organic-certified forests. Swedish Chaga is naturally rich with anti-inflammatory compounds, immune boosting properties and naturally-occuring vitamins, antioxidants and minerals. Our traditional double extraction procedure ensures optimum bioavailability, purity and strength to experience true difference from the inside, out, naturally and safely.
Benefits of Using Chaga Mushroom for mature women: 
Naturally stimulates collagen production

Maintains firmness and elasticity

Reduces sagging on the face, neck and body. 

Boosts immune system.

Regulates cortisol levels. 

Strong anti-inflammatory properties 

Prevents & reverses premature aging

Improves digestion and gut health 

Reduces sun damage

Heart protective 

Reduces oxidative stress

Balances blood sugar

Improves circulation 

Lowers bad cholesterol

Helps maintain a healthy weight

Reduces hair loss, encourages hair growth 

Mood-boosting benefits 

Supports cancer treatment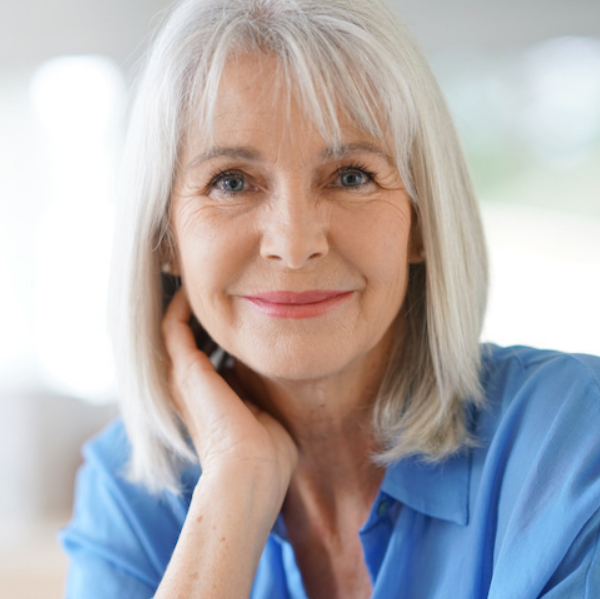 Ready to try our natural collagen booster? It's now available for purchase exclusively at the NOOMI Store. Try if risk-free with out 100% money-back-guarantee.
"CHAGA GAVE ME NEW HOPE!"
"When I was diagnosed with Stage 3 melanoma cancer, I was devastated. I felt like I had lost control of everything in my life, but I felt I could at least control what I consumed daily. Chaga is known to have anti-cancer abilities, so I started to drink it three times a day as a tea infusion. The initial benefit was so much more energy and focus during the day. A few days later, all my bloating and stomach issues due to the anxiety and stress disappeared. Weeks later, anxiety levels and stress had decreased significantly. My mood improved, and my skin and hair looked healthy and strong again. I felt more alive than I had for a long time. 
I must admit I have passionately fallen in love with Chaga. It's been a comforting companion through all the dark days behind me. I couldn't keep this secret to myself. I want to offer other women my experiences with this amazing mushroom. I still drink and eat it every day for it's health and beauty benefits and always will."
/ Tindra Eriksson
Melanoma Warrior, RN, Esthetician & Founder of NOOMI Stockholm
What women are saying about us...
"By far this is the best beauty products for women over 40. I'm so impressed with chaga that I stopped using the previous supplements I've tried. It does what it's supposed to do. I see, and feel a difference in my hair, it's thicker and more shiny. The biggest difference for me is how the wrinkles on my face and neck are almost gone. I love this product and have highly recommended it to my other friends."
— Nancy, W., Age 58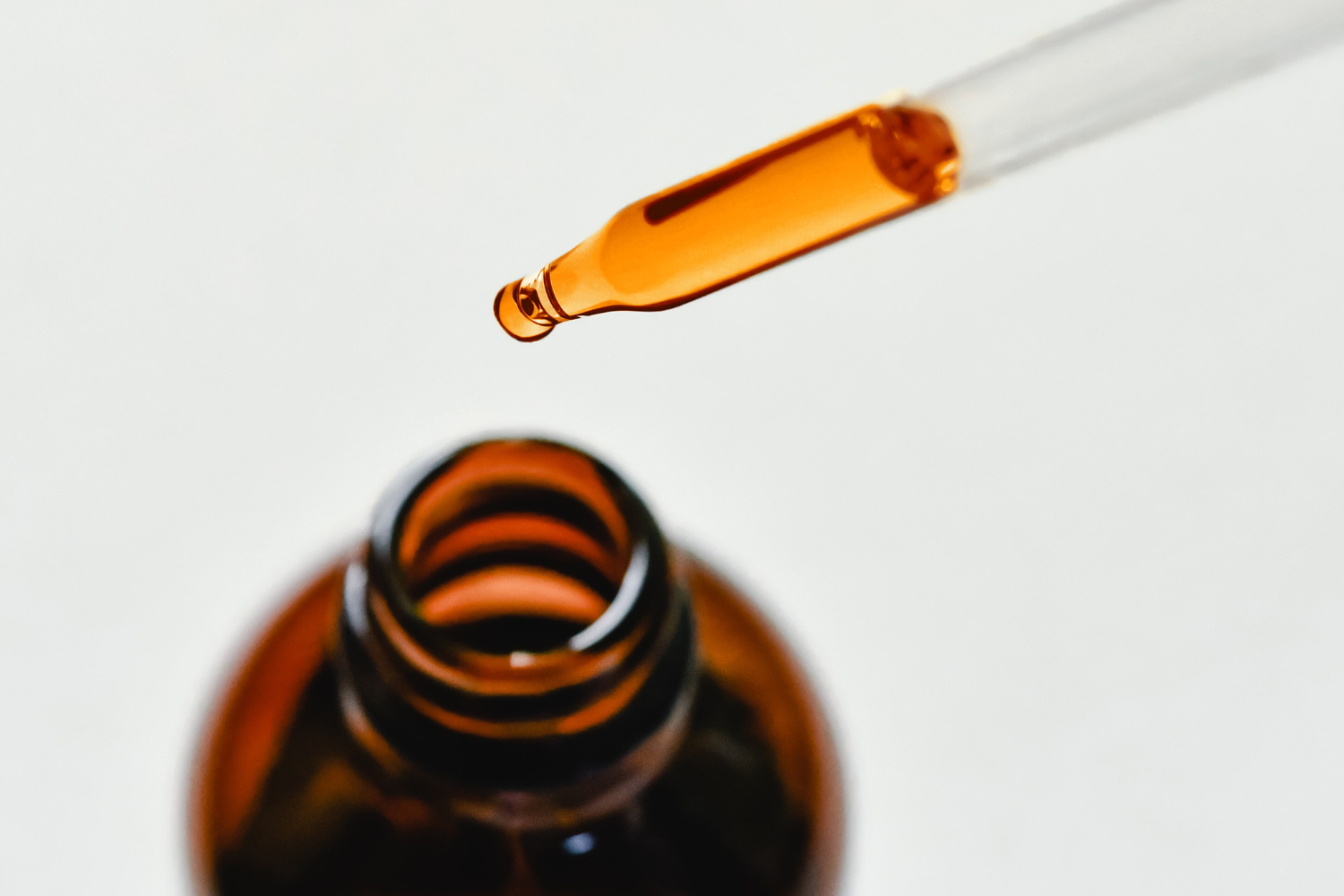 Chaga is a nordic superfood sustainably sourced deep in organic-certified forests.
It's double extracted for optimal potency and made out of 100% Chaga mushroom fruiting bodies. The elixir can be used on it's own or added to your favorite beverage. Swedish Chaga can't be compared to other types of Chaga due to the extreme weather changes, which makes it super nutrient dense in order to survive in the nordic climate.
Keep in mind this bestseller keeps selling out and is available in limited quantities due to the wild material we manage to harvest. To produce 1 kg of finished Swedish tincture, an entire 12-15 kg of raw material is used.  
Try our freshly made Chaga elixir to feed your skin from the inside. You'll love it.